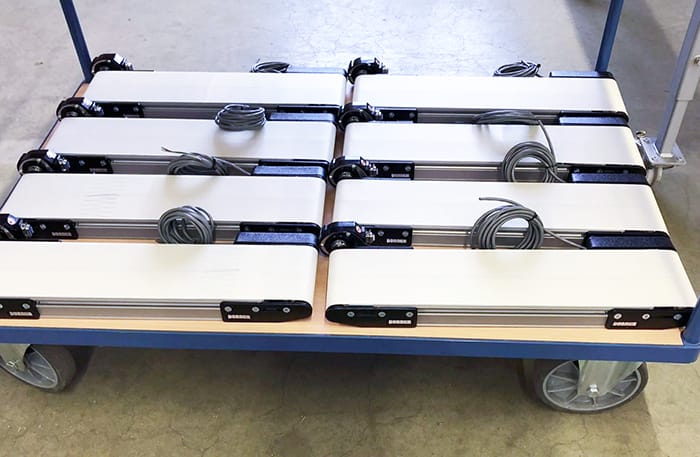 This past fall, Dorner Europe started manufacturing 2200 Series Conveyors at our factory in Jülich, Germany. This step enabled customers throughout Europe to take delivery of their equipment faster than ever before.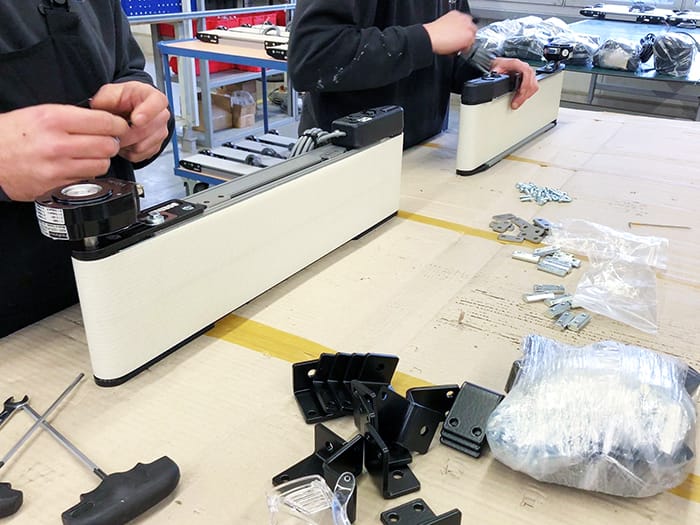 Recently, Dorner Europe set-up and assembled an order for twenty-five 2200 Series iDrive Conveyors, which will be used to integrate with robot! The iDrive conveyor is ideal for integrating with other machines and robots because of the space-saving integrated motor.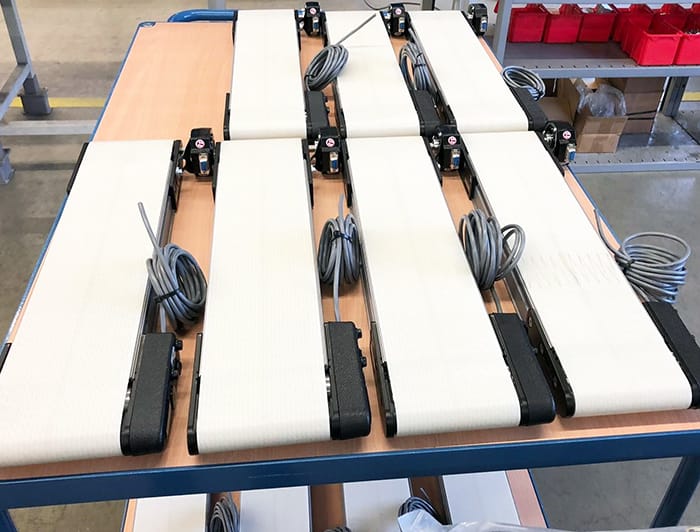 The conveyors for this order were customized to interface seamlessly with robots by including multi-cable controls, encoders and special mounting arrangements.
Dorner's 2200 Series Conveyors are also currently manufactured in the U.S., Mexico and Malaysian facilities. Learn more about Dorner's 2200 Series iDrive Conveyor.