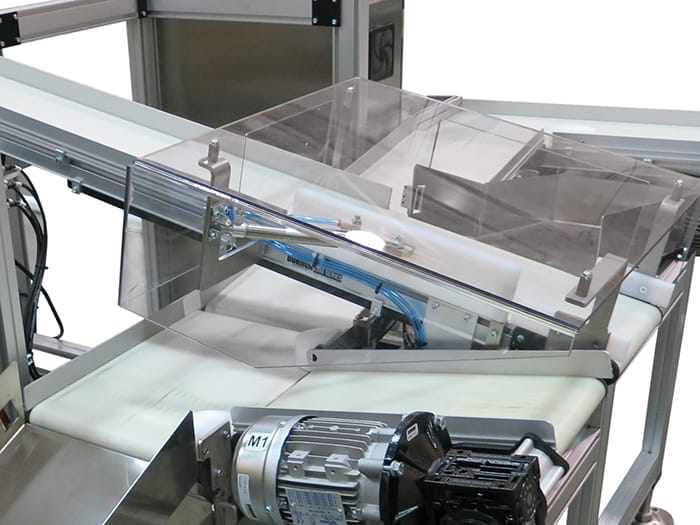 Dorner's 2200 Series line is ideal for integrating with new and existing machinery or equipment. The sleek, narrow profile enables the conveyors to be positioned under and inside machinery where other conveyors wouldn't fit, making it ideal for part removal and product handling in packaging, metalworking, automation, medical, pharmaceutical and other general manufacturing applications.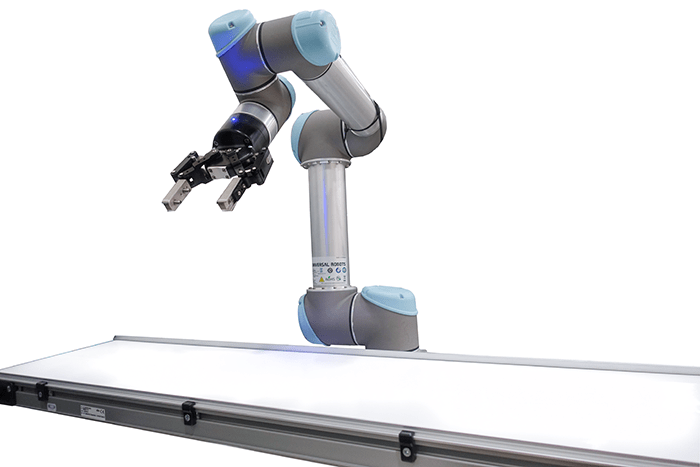 The strong, single piece frame design reduces the overall number of stands needed to support the 2200 Series conveyor. The frame also comes with a Universal T-Slot that is compatible with industry standard hardware and makes attaching accessories and guiding fast and simple.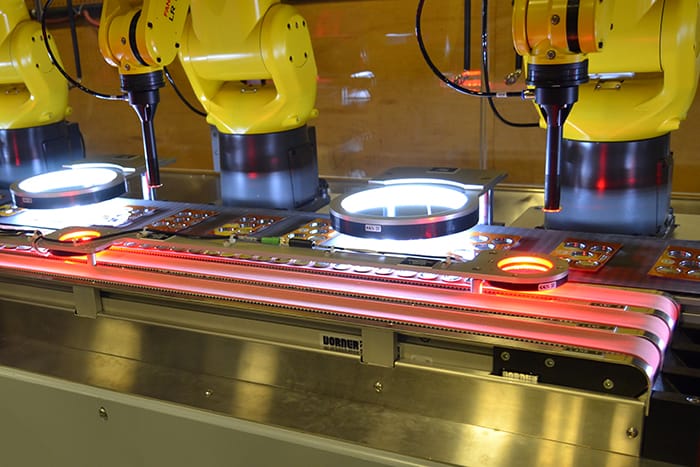 The 2200 Series is available in a variety of models, including Dorner's Precision Move timing belt model. The Precision Move gives greater product control and accuracy to automated applications including machine integration, robotic pick-n-place, precision indexing, accurate part positioning, timed conveying, vision inspection and part handling. The timing belt and servo motor combination adds a level of precision capability to the proven 2200 Series platform.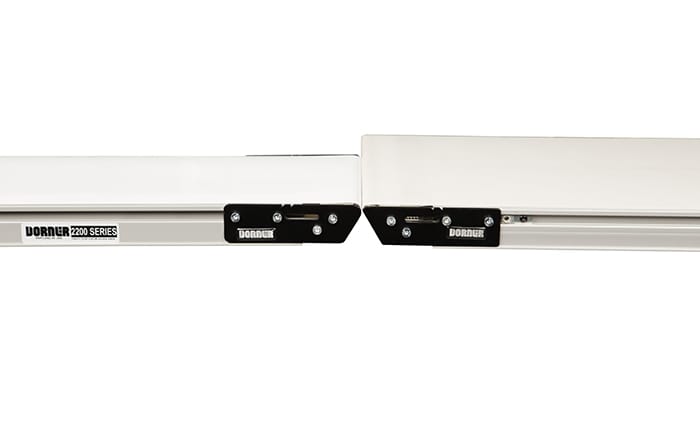 The 2200 Series Conveyor's industry-best transfers also make the line ideal for integration and are designed to safely transport your product between conveyors and other machinery.
The 2200 Series is available with nose bar transfer tails for both modular and fabric belt conveyors. For high speed applications, the 2200 Series belted model offers a nose bar transfer conveyor that can move product at speeds up to 200 ft/min!
Learn more about Dorner's 2200 Series Conveyors or contact us about your application today!