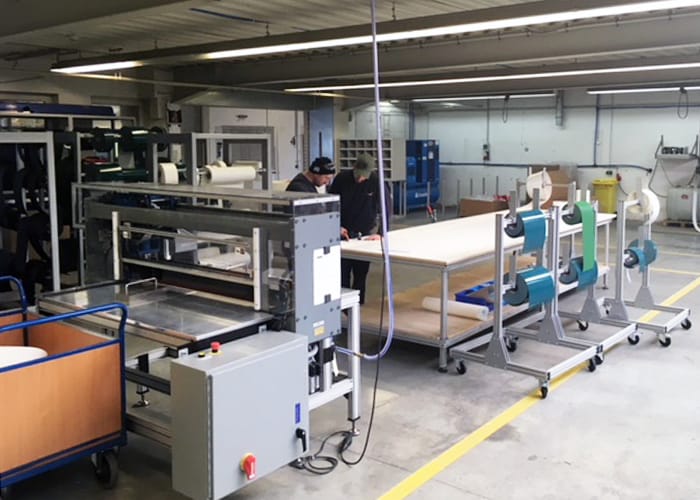 Dorner's in-house belting process allows us to build conveyors that operate more efficiently by making belts that perform well and track properly. And we don't only produce belts in-house in the United States, but internationally as well!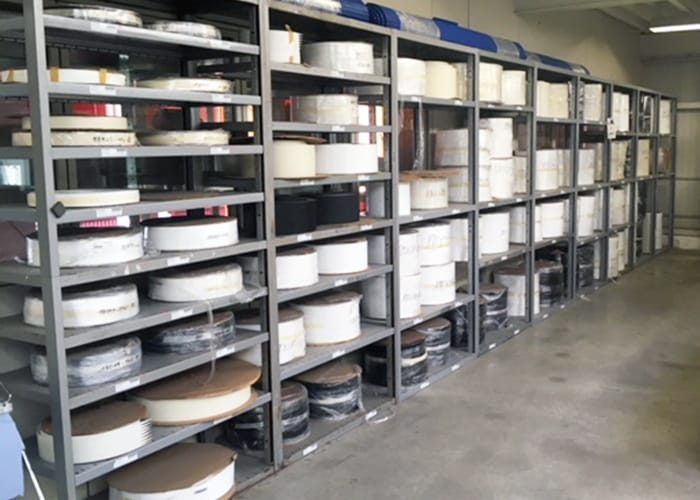 Dorner Europe has a 300 square meter belting cell operated by eight fully trained employees. Here, we stock 56 standard Geppert-Band belts and 83 standard Dorner belts, as well as 8 different plastic chains and 4 mesh belts.
For our stocked standard belts, Dorner Europe can splice and ship them in 24 hours. Standard parts and conveyors are also able to ship in just 24 hours!