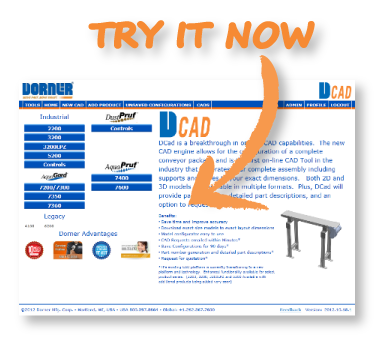 I wanted to share this article on MCADCafé about our how we worked with CDS (Catalog Data Solutions, Inc.) to develop our new online CAD and Configurator side, DTools.
Here is a short excerpt from the article:
"CDS is delighted that Dorner Manufacturing chose our leading SaaS CAD download solution (CDS ModelServer) and integrated it with Dorner's online configurator," said John Major, CEO Catalog Data Solutions. "CAD downloads save designers lots of time that they would otherwise have to spend drawing. Coupling them with an online design configurator as Dorner has done saves designers even more time. The result is a highly efficient and effective website visitor conversion tool that results in Dorner products being included directly in customers' design or specification documents."
DTools is available to the public and FREE to use. All you have to do is register at tools.dorner.com and you will be able to configure your own conveyor models.