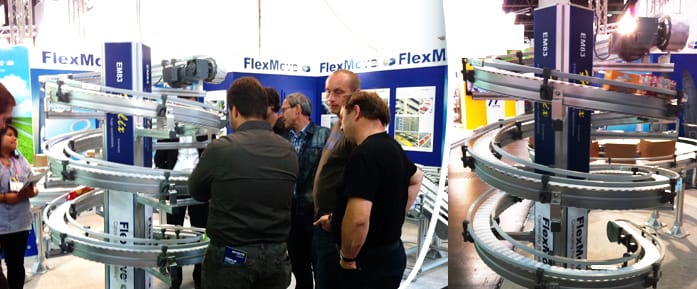 InterPack 2011 is considered as one of the most successful events in the 53-year history of the world's most important trade fair for the packaging sector and related processing industries. This show was attended by 2,700 exhibitors from 60 nations in the fully booked halls of the Düsseldorf trade fair centre from 12 to 18 May 2011.
This year FlexMove® had the privilege to have a host of excellent meetings with high-caliber visitors. Visitors were impressed by our new product, the Helix Conveyor. There was huge interest in this new product, we manage to generate 40 per cent more contacts than in 2008, including members of top management, brand manufacturers and many potential new customers.
InterPack 2011 is a success for FlexMove®. Up next is the Pack Expo in Las Vegas, see you there!