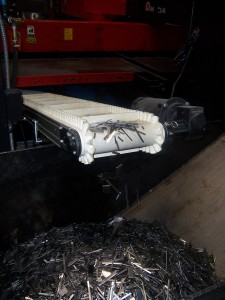 Being able to see just how a conveyor system can improve efficiencies is pretty remarkable. Such was the case when I visited Elite Manufacturing Technologies outside Chicago a few years ago to write a story on their three new Dorner conveyors.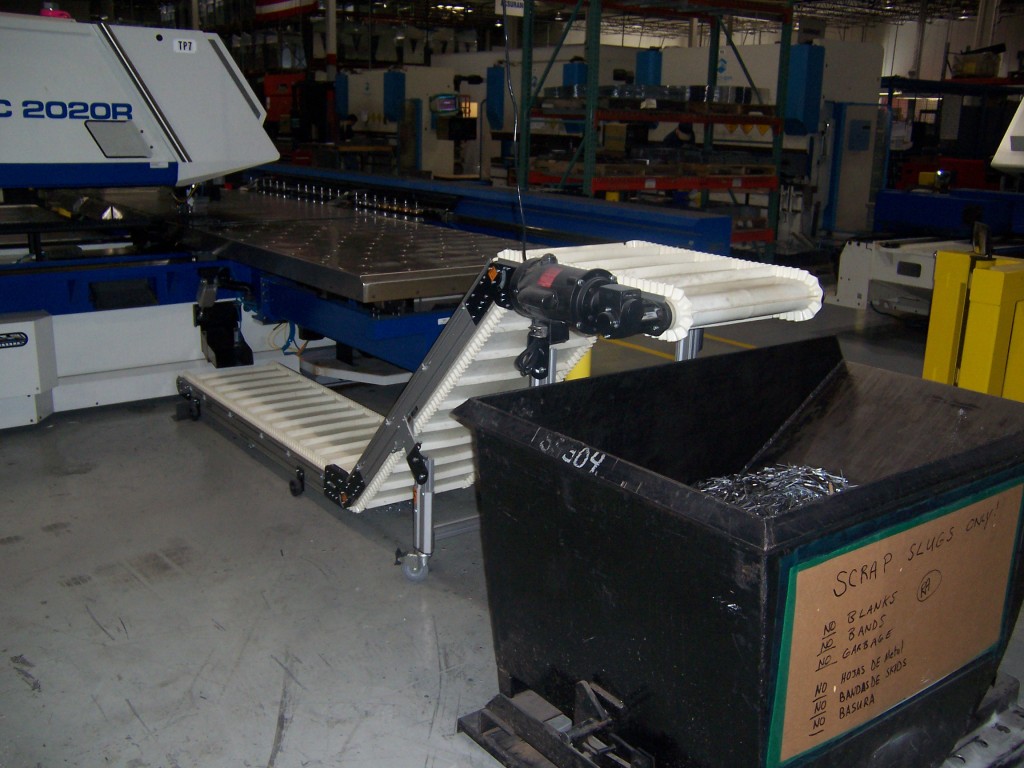 Elite produces precise fabricated sheet metal products for numerous industries. Of course, the manufacturing process of stamping customized sheet metal produces scrap metal – a lot of scrap metal – and it needs to go someplace. This need for scrap removal was problematic for Elite as scrap metal was simply falling into buckets that had to be emptied by hand every 30 minutes to an hour. They recognized this process as extremely inefficient, and certainly a safety issue if a worker were to hurt him or herself lifting, carrying and emptying these buckets.
The company purchased three Dorner LPZ Series conveyors to catch the scrap and move it to large bins that now only required emptying twice a week. The Dorner conveyors were ideal because their low profile allowed them to fit underneath the scrap-metal discharge chute, yet were rugged enough to take a regular pounding from sharp, jagged pieces of metal.
Prior to the installation, employees were constantly being pulled away from their tasks to empty the buckets. Also, third-shift production runs were difficult to schedule, as they would require an employee be ready to remove the scrap metal. These inefficiencies have been virtually eliminated thanks to the conveyors.
How has your conveyor system improved efficiencies? We'd love to hear your story.