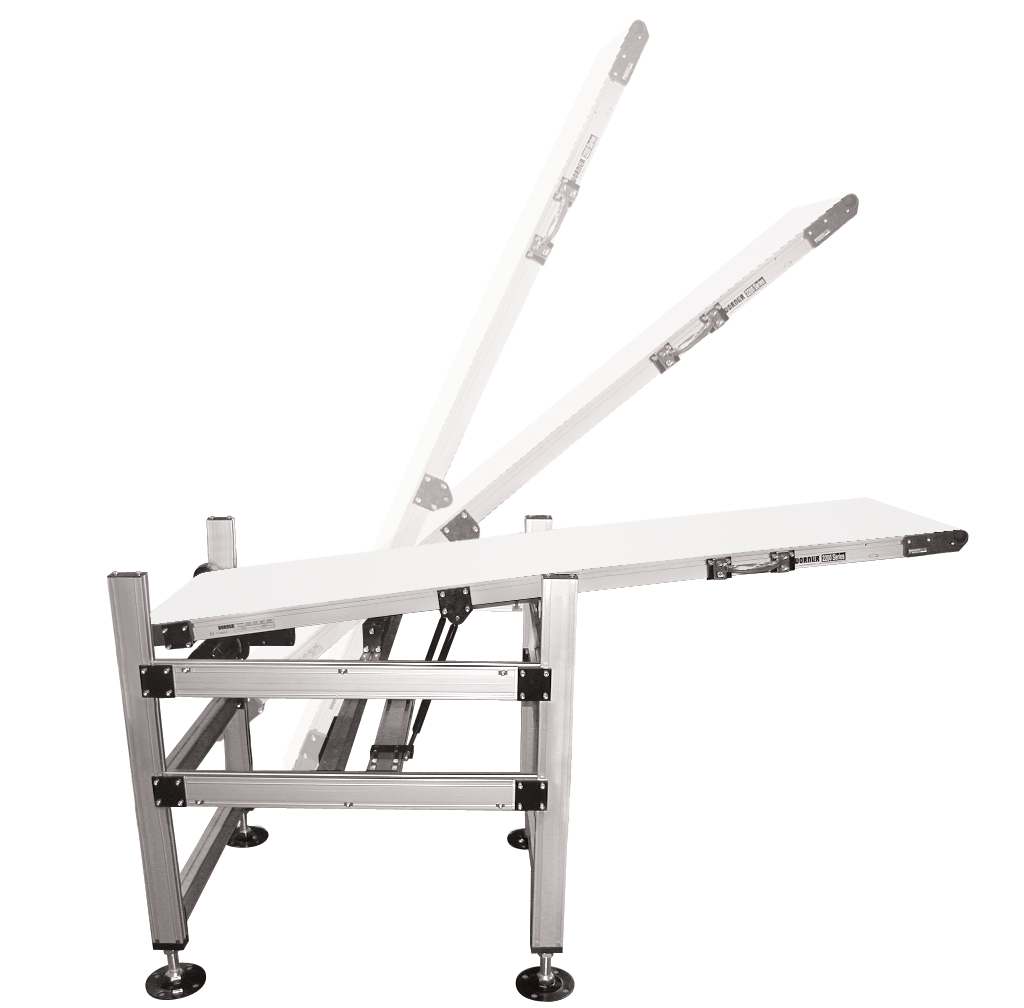 At Dorner, safety is a priority with all of our conveyor systems. In facilities that require employees to pass through a production line, lift gate conveyors are often an ideal solution. They offer the perfect combination of both functionality and safety.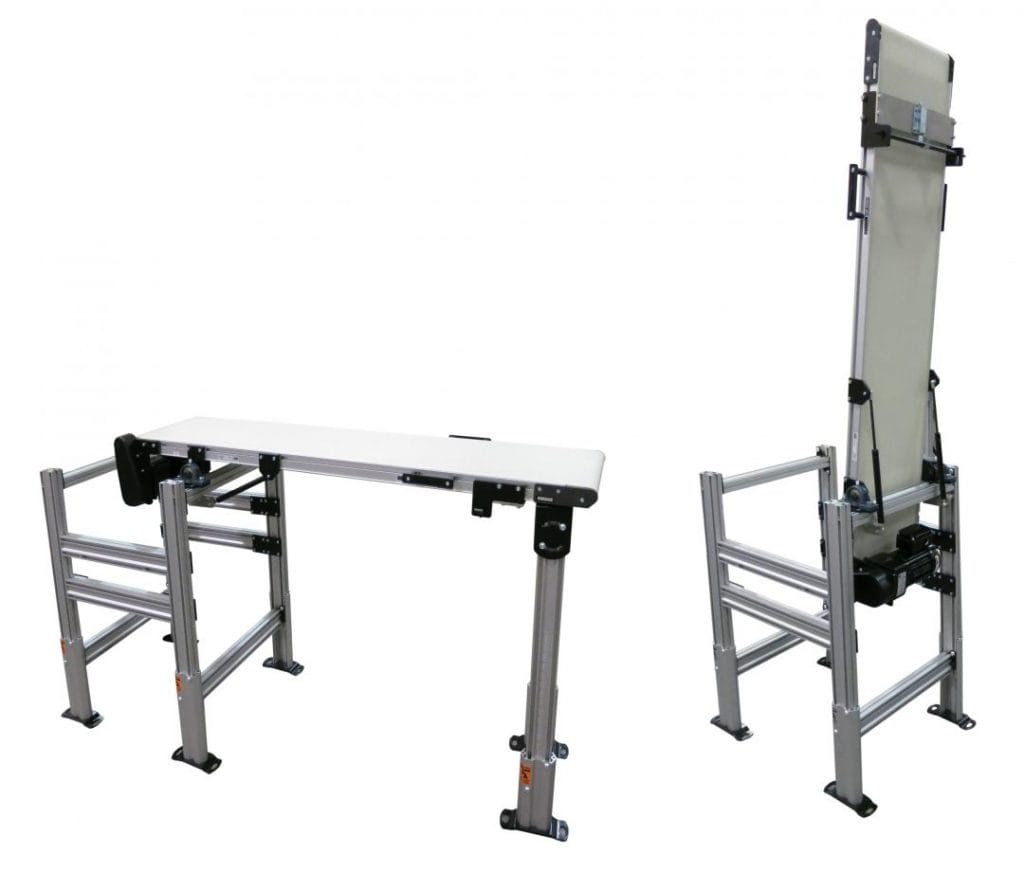 2200 Series Lift Gate
Dorner's lift gate conveyors are built so that one section of the conveyor can be lifted, much like a drawbridge, creating safe passage for employees to enter their work area. The gearmotor acts as a counterweight to allow easy opening of the gate.
After employees are safely in their work area, the conveyor is lowered, latched in place and product flow can automatically resume.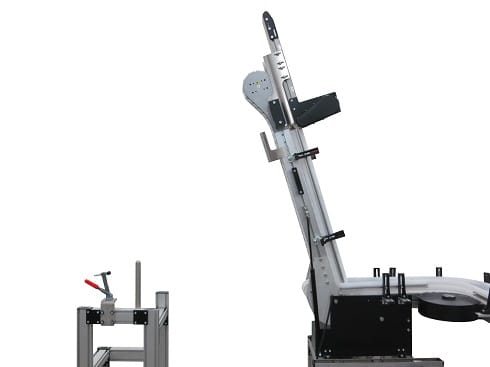 SmartFlex Custom Lift Gate
Lift gates are available for Dorner's industrial and sanitary end drive conveyors and they are both v-guided and non v-guided compatible.
Lift Gate Specifications:
Spring latch horizontal position stop
Vertical position stop
Gas shock controlled pivot mechanism
Easy access lift handles
Clear side guards for pivot mechanism area
Structure must be bolted to the floor
± Height Adjustment
Learn more about Dorner's lift gate conveyors.
---