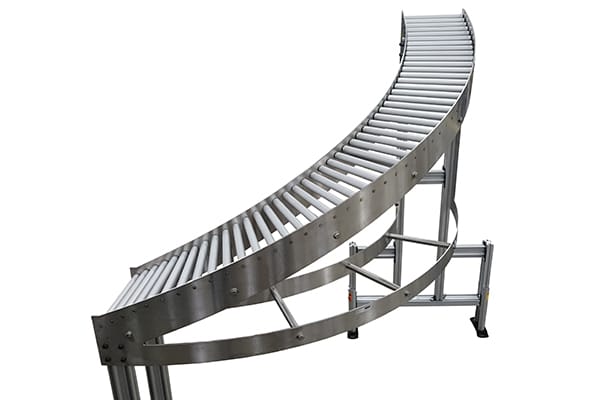 At Dorner, we regularly build complete system solutions for customers, but a custom conveyor doesn't need to be complex!
Recently, a customer needed a conveyor to carry boxes from a FlexMove conveyor down to an area where an operator will finish packaging the box.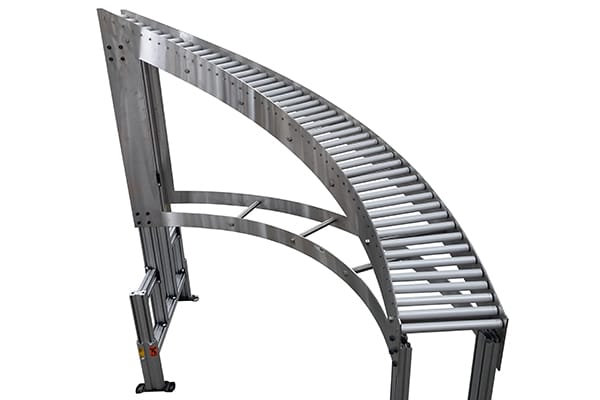 The customer had limited space in their facility due to their existing equipment and needed a fairly steep decline curve in a short distance.
To solve this issue, Dorner created a custom curved gravity roller conveyor using Stainless Steel side rails and our standard 2200 Series rollers. This provided a simple solution for the customer that worked in the small footprint they had available.
Learn more about Dorner's standard 2200 Series Gravity Roller Conveyors or contact us today about creating a custom solution to move your product.