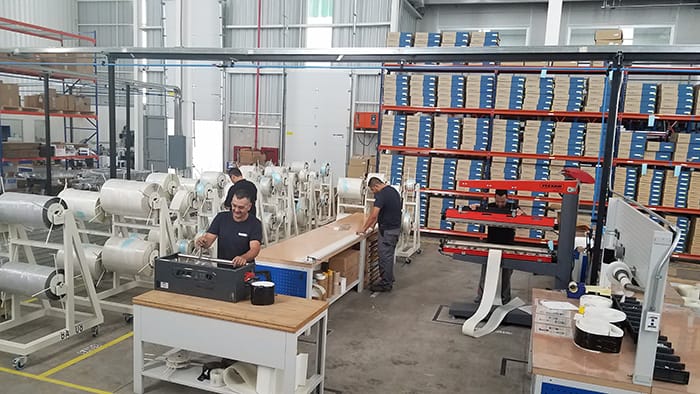 Dorner Latin America is now shipping standard spare parts and standard belts in stock in as little as 24 hours! The spare belts are able to be shipped quickly thanks to the fully staffed, in-house belting cell.
The 92 square meter area is staffed by 6 trained belting personnel and produces all 7 standard Dorner belt types in multiple widths and stocks a variety of FlexMove chains.
Dorner belts make the most of your conveyor technology. With industry-leading speeds, best-in-class transfers, and simple solutions, our belts lend themselves perfectly to the conveyor automation process. Our solutions make product processing easy and dependable — from inspection and bar code reading to labeling and orienting.
Learn more about Dorner's belts and our in-house belting process.