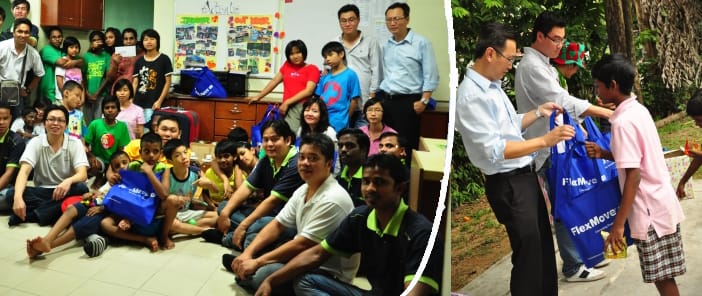 On 18th November 2011, FlexMove® spent half a day with Children's Protection Society (CPS).
CPS is a non-profit, non-governmental organization catering to the needs of neglected and/or abandoned children in Penang.
Firstly, we hosted the kids with a lot of fun and exciting games, plus gifts for everyone, after that we served them dinner. Dinner was a great time for sharing some moments and chatting with the kids.
After dinner, our MD Mr. Ooi presented them love offering gifts from FlexMove® which includes sundry goods, tuition fees, stationeries, a camera, automatic gate and door knobs.
It was a great time spent with the kids and the caretaker in CPS.