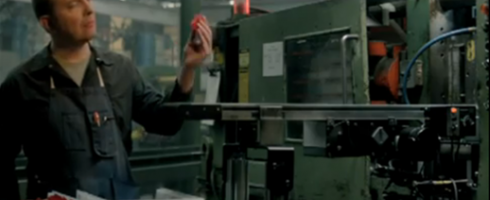 A recent TV ad for the Horseshoe Casino near Chicago, IL, shows the production of their red Horseshoe dice. The video starts off with a row of dice traveling on a sequence of conveyors towards a manual inspector.
The inspector then places the dice onto a Dorner 2200 Series conveyor, which is interfacing with a robotic machine that gives the dice their dots and the signature golden Horseshoe logo. The video closes with a man saying, "They traveled all this way. . . make it worth their while."
We got a huge kick out of the commercial and hope you do, too! Here's to a hot hand at the tables!