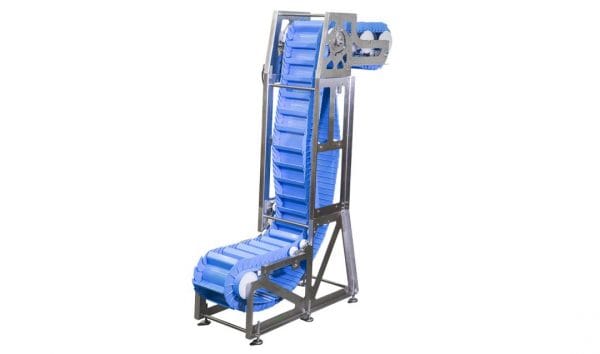 The new AquaPruf Vertical Belt Conveyor from Dorner Mfg. is engineered to move bulk products in straight-up 90° sanitary applications. Featuring Vertical Belt Technology, the AquaPruf Vertical Belt Conveyor comes with a proprietary staggered sidewall belt that provides more pocket capacity than a traditional bucket elevator.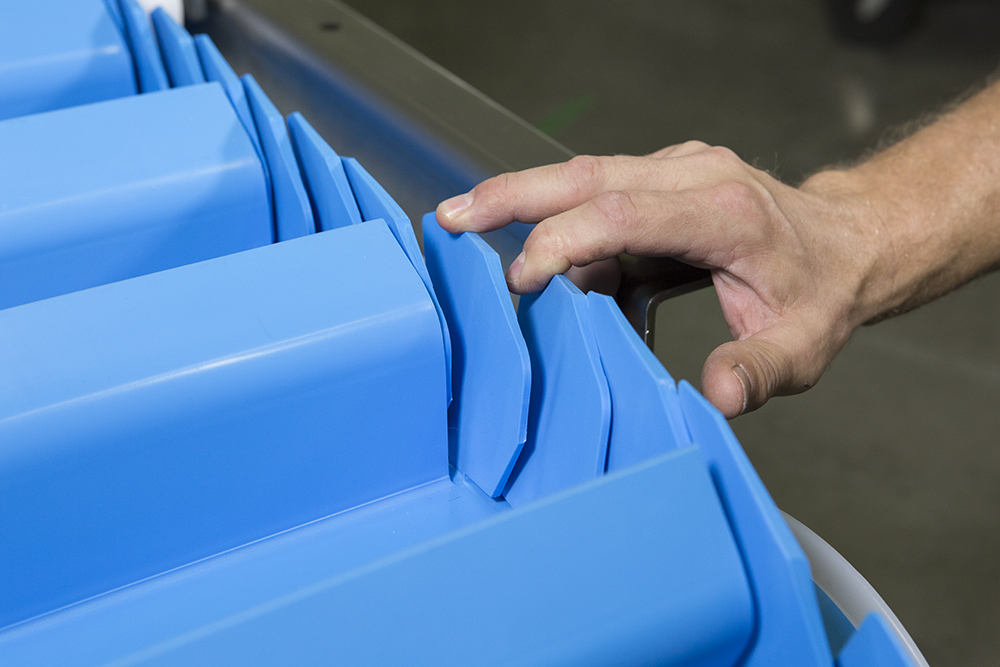 The conveyor comes with an open frame design for quick cleaning and more effective product changeover. The AquaPruf Vertical Belt Conveyor is perfect for elevating bulk products such as: vegetables, fruits/grains/nuts, popcorn, pet food, pharmaceuticals and small packages in applications such as: elevation for walk-thru, hopper feeding, weigh scale feeding, general bulk handling, and sanitary environments.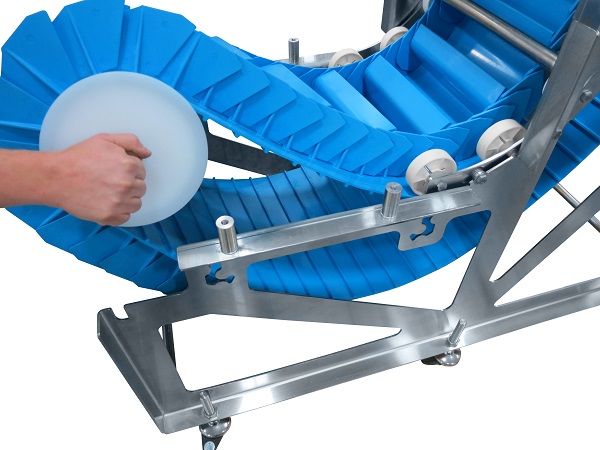 Performance specifications of the AquaPruf Vertical Belt Conveyor include :
Lengths – infeed and exit


Minimum length = 20"
Maximum length = 72"
Length increments = 1/8"

Heights

Minimum infeed TOB = 16"
Maximum outfeed TOB= 240"
Height increments = 1/8"

Belt speed up to 100 feet per minute
Features and benefits of the new AquaPruf Vertical Belt Conveyor include :
Quick belt change in 20 minutes
Self-releasing sidewall for improved product release
Staggered sidewall that can be individually and easily repaired if damaged
Clean-trough sidewall design for improved cleanability
Open frame, tool-less sanitary design for fast cleaning
Drive gearmotor located on main column outside food drop zone
Customizable product sizes available in 25 days or less
FDA approved and USDA certified food safe belt material
For more information on the new AquaPruf Vertical Belt Conveyor, visit the product page.