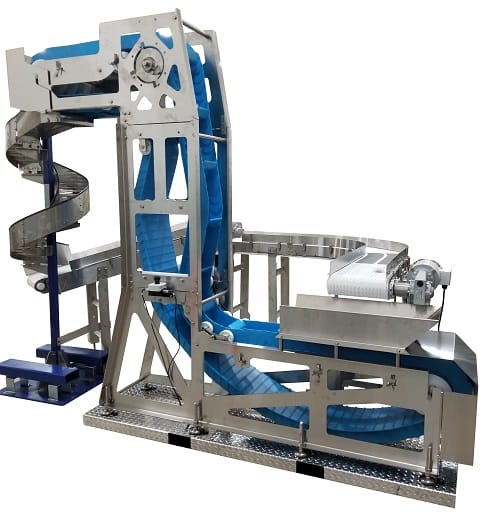 Today we are showing you our new Sanitary Display we will be premiering at PACK EXPO Las Vegas next week.
If you missed our previous booth previews you can view them here: Part 1, Part 2.
This display features Dorner's AquaPruf VBT, a sanitary vertical belt conveyor designed for elevating bulk product.
The VBT features an open frame and tool-less design for ease of cleaning and a staggered sidewall belt providing increased pocket capacity and a reduction in product loss.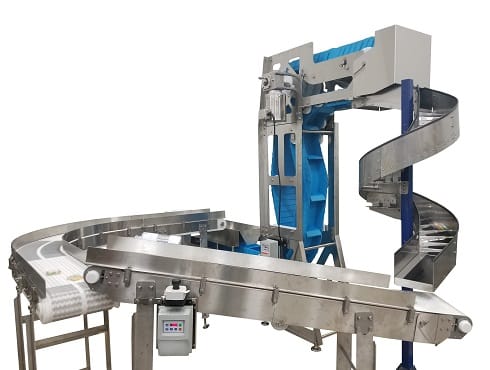 This loop also features both the AquaGard 7350, a sanitary chain conveyor and AquaGard 7360, a sanitary belt conveyor. Dorner's AquaGard line is suitable for environments requiring daily wipe down and occasional pressurized liquid spray cleaning up to 100 psi.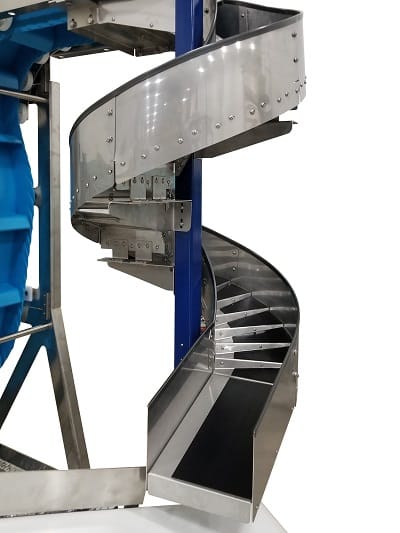 Finally, this display introduces Dorner's new spiral Chute. The Chute gently and economically lowers products while eliminating jams with patented stair steps.
They are available in angles from 90 degrees to 450 degrees in 90-degree increments.
Stop by Booth C-1444 next week to see these conveyors in person!