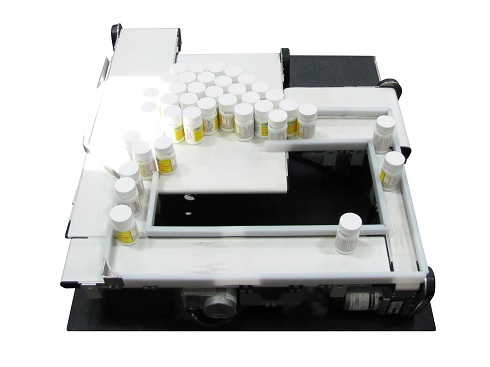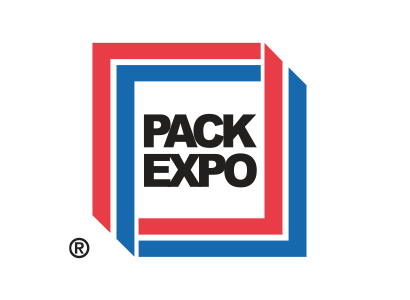 Need to register? Click here. Use Dorner's Comp Code 86S31 for free registration.
Already registered? Add Dorner to your Show Schedule!
There are only 4 weeks left until PACK EXPO 2015! While we're putting the finishing touches on the conveyors we're bringing to the show, we want to give you a sneak peek!
Here are two conveyors of the conveyors we will be displaying in Booth C-1847.
1100 Series
The 1100 Series miniature belt conveyors are our smallest conveyors, and at ¾" frame height, they have the lowest profile in North America.
These conveyors are designed for small or lightweight part handling and can easily fit inside machinery or other equipment.
The 1100 Series is Class 100 cleanroom certified, which makes them ideal for use in medical and pharmaceutical applications.
We've updated our 1100 Series model for the show this year! Features include :
End transfers
Side Transfers
Backlit conveyor
Accumulation
A variety of widths
AquaPruf 7600 ULTIMATE
The 7600 Series ULTIMATE conveyor is designed to meet strict sanitary requirements. They are ideal for the most demanding environments including food processing or ready-to-eat foods, dairy and other environments which require high-pressure washdowns.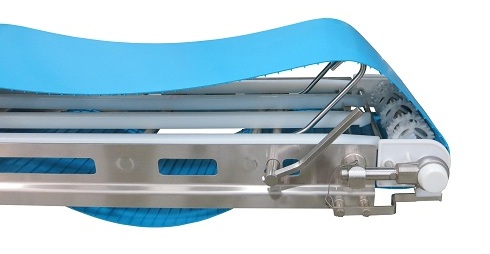 Features and Benefits
USDA Accepted Equipment
Frame has no horizontal surfaces for optimum cleaning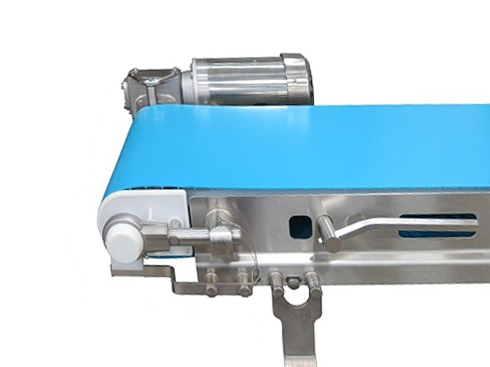 Tool-less tip-up pulley allows the conveyor end to be lifted easily for quick access to inside the conveyor
Conveyor is designed to withstand high pressure (100-1,500 psi) spray and chlorinated solutions.