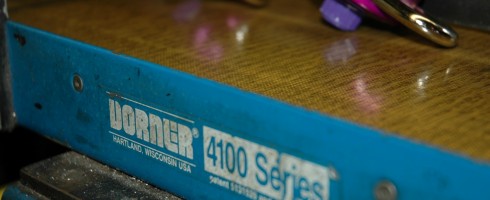 At Tuesday's State of the Union address, President Barack Obama spoke about job creation, and specifically mentioned Milwaukee-based Master Lock and its efforts to bring jobs back to the United States. "Insourcing" is the phrase coined by The White House to illustrate this process of moving jobs back to the country.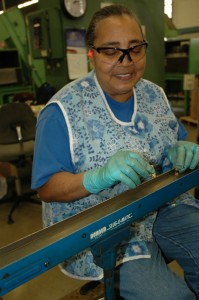 Master Lock reports it has moved about 100 jobs back to its Milwaukee facility, which is now running at capacity for the first time in 15 years. And helping to keep the facility operating at capacity are several Dorner conveyors as mentioned in a previous blog post.
Manufacturing thousands of locks every day takes dependable people and precise processes – not to mention reliable equipment. So when Master Lock needs conveyor systems to move shackles, plugs, and tumblers through the manufacturing process, our equipment has been the perfect fit for decades.
"I've been here for more than 30 years, and as far as I can remember we've always had Dorner conveyors operating here," said Tony Lenhof, technical advisor, Master Lock. "We run them in a variety of environments; they're very reliable pieces of equipment."
Read the entire story about how Master Lock has utilized Dorner conveyors over the past 30+ years in this previous blog post.