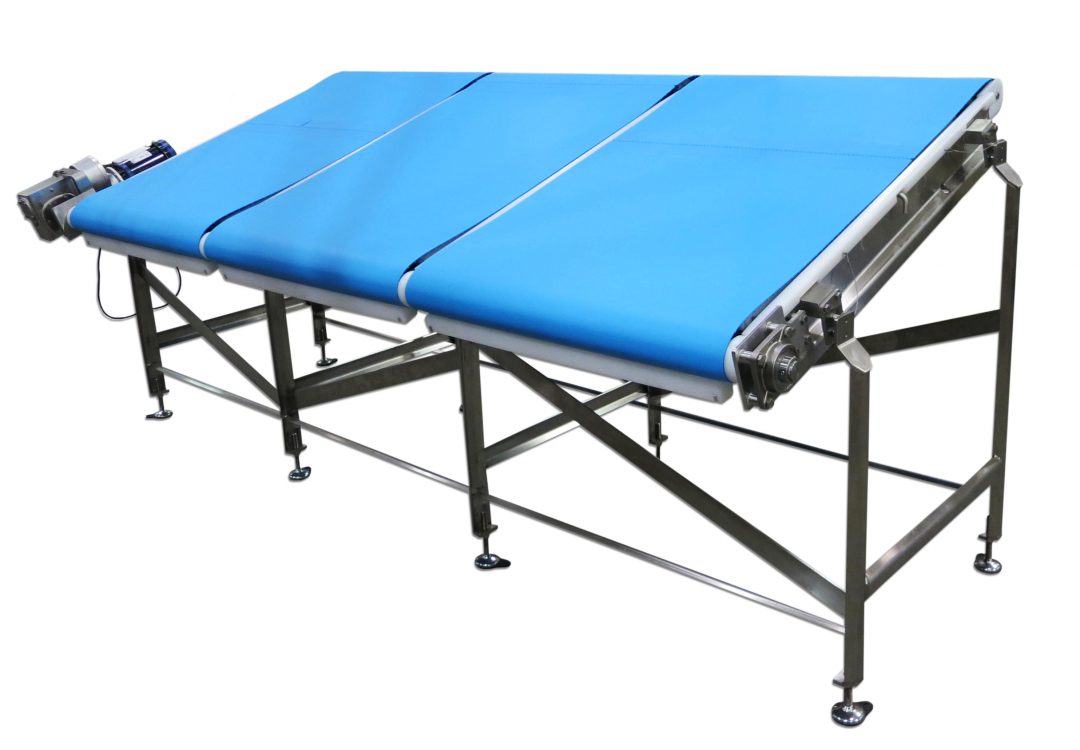 Dorner was approached by a food manufacturer for a unique USDA designed discharge conveyor for an automation project. The manufacturer needed to remove chubs from a chain driven hook system out of a cooker. The cooker would place 24 chubs at a time on the conveyor.
The challenge was engineering the 120" wide conveyor to the USDA specifications. Because of its hygienic features, a solid urethane belt was utilized instead of a modular belt. One complication for the design was that the space available for the conveyor only allowed for one drive. This required all three belt sections be driven by the same motor.
Dorner leveraged its open frame USDA design with tip up tails to allow for fast sanitation. The customer has access inside the frame in just minutes making the sanitation as effective as the automation.