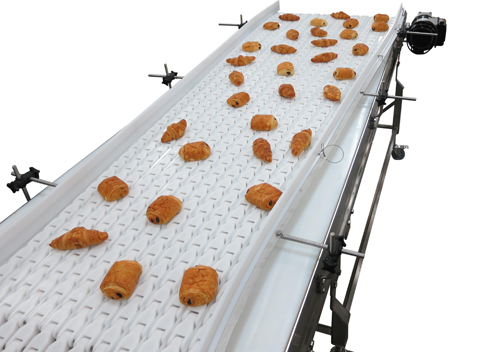 In many applications involving cooling or heating, product spacing is key to uniform quality. And often, the equipment producing the product is narrower or wider than the cooling or heating equipment. This can create a dilemma.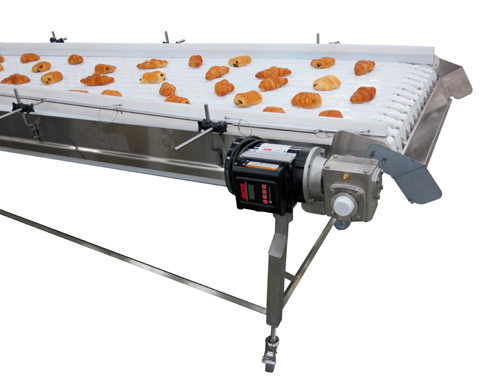 In this application, the product was going into a spiral freezer. The oven producing the croissants was narrower than the freezer. This meant the product would often be touching instead of spread out and maximizing the spiral freezer space. This resulted in inconsistent product quality.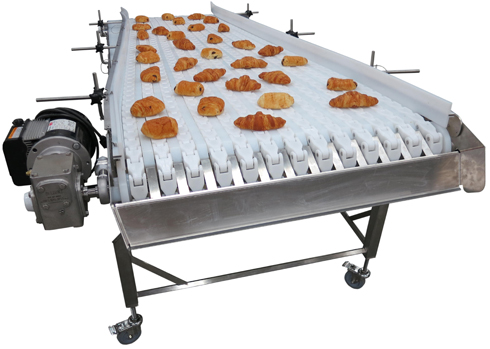 The customer approached Dorner for a solution that would maximize the freezer belt space and improve the uniformity of the product. One of our engineers designed a single conveyor with strands of belt that started narrow to match the width of the oven belt, but spread wider for the spiral freezer belt. Product enters the conveyor clustered together and then spreads out as it moves along.
Learn about how our Engineered Solutions can work for you.
Watch the video to see this conveyor in action.