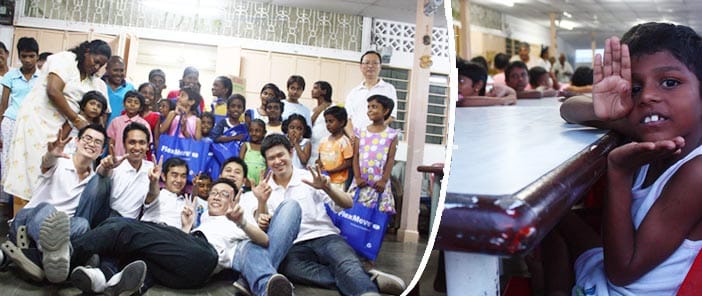 On 30 August 2010, FlexMove® paid a visit to Rumah Seri Cahaya in Permatang Damar Laut, Batu Maung. There were about 35 to 40 children staying in the orphanage. We spent about 3 hours there.
Firstly, we serve all the kids the food there. After that, we ate our dinner together with them which was prepared by the helpers in the orphanage. After all the kids and us finished our food, we distributed gifts for all the kids. Sundries and other dailies supplies were also presented to the person in charge of the orphanage by our MD, Mr. Ooi.
After that, we spent some time chatting with the kids, they were very happy to talk to us. FlexMove® thanked the care taker there for spending the time and preparing the food, the care taker also thanked every member from FlexMove®. Every single kid was greeted with a good bye hand shake before we left home.