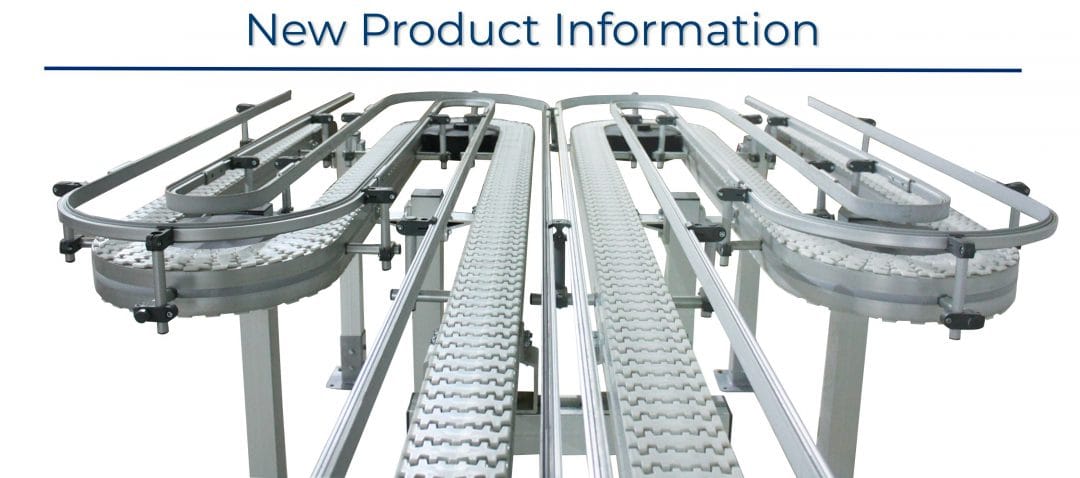 FlexMove conveyors include the best attributes of the former SmartFlex line; three new purchasing options available to best meet customer needs
Dorner has consolidated two existing product lines and unified them into a single platform, which is now called FlexMove.
While the FlexMove name isn't new to Dorner, it now incorporates the features and strengths of the former SmartFlex conveyor line. The FlexMove flexible chain conveyor brings the best engineering and performance standards in flexible conveying automation from both lines, while also simplifying the product category into one universal platform. FlexMove makes specifying and ordering a much easier experience for distributors and customers around the world as the conveyor is fully supported from Dorner's four global manufacturing facilities (United States, Germany, Malaysia and Mexico).
FlexMove conveyors are available in three purchasing options based on the customer's application and situation. With FlexMove Components, customers can order all the necessary parts and components to build their FlexMove conveyor onsite. FlexMove Solutions builds the conveyor at Dorner, tests it, then disassembles into sections and ships to the customer for installation. Finally, the FlexMove Assembled Onsite option features the Dorner installation team assembling the conveyor onsite at the custom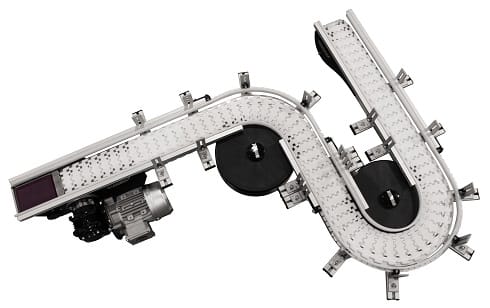 er's location.
These aluminum-frame, flexible chain conveyors are ideal when floor space is limited as they are designed to make tight 360° turns in and around machinery and equipment. Features and benefits of FlexMove conveyors include:
Quick and easy to assemble or disassemble complex configurations; straightforward and compact design maximizes space while minimizing noise and maintenance
Ideal for applications with curves, inclines or declines
T-slot aluminum frame allows for easy-to-install add-ons and custom-design changes
Speeds up to 250 feet per minute
Load capacity up to 600 pounds
FlexMove conveyors are engineered for numerous applications, including:
Packaging
Part handling
Product transfers
Assembly automation
Machine conveyance
Elevation changes
Tight spaces
For more information on the FlexMove conveyor platform, visit www.dornerconveyors.com/products/flexmove.