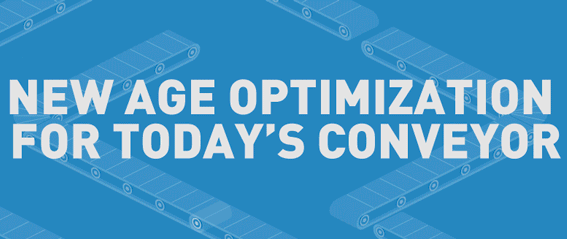 Optimization and Automation in Conveyor Systems
It's obvious that conveyor systems aren't what they used to be. In fact, Dorner prides itself on the fact that conveyor systems today are better, faster, and smarter than they were in the past. While the original conveyor system was built to move a product from one location to another, today they go above and beyond that with various sorting, pacing, and magnetic technologies that make conveyor systems easier, safer, and more efficient.
Conveyor systems today are being optimized for specific industry needs. Each industry that uses conveyors is unique and is looking for a quality conveyor to fulfill that need. Dorner creates engineered solutions that are custom-designed conveyor systems that are modified for a customer's specific design. With the help of highly specialized engineering technology, Dorner has customized conveyor systems like the only FDA and USDA certified conveyor, cleanroom conveyor for sterile medical equipment, and more.
Optimization of Conveyors Infographic
These solutions are driving the conveying industry to manufacture more creative and smart conveyor systems. Dorner's engineered solutions are optimizing the conveyor industry and continuing to create custom-designed conveyor systems for any need. Dorner has created an infographic that not only displays current conveyor optimization from engineered solutions like pacing conveyors, vacuum conveyors, sorting technologies, lift gages, and backlit conveyors, but also looks to the future of conveyor belt automation and design.

If you want to know more about Dorner Engineered Solutions or customized conveyor designs, call Dorner today at 800-397-8664 or send us an email.