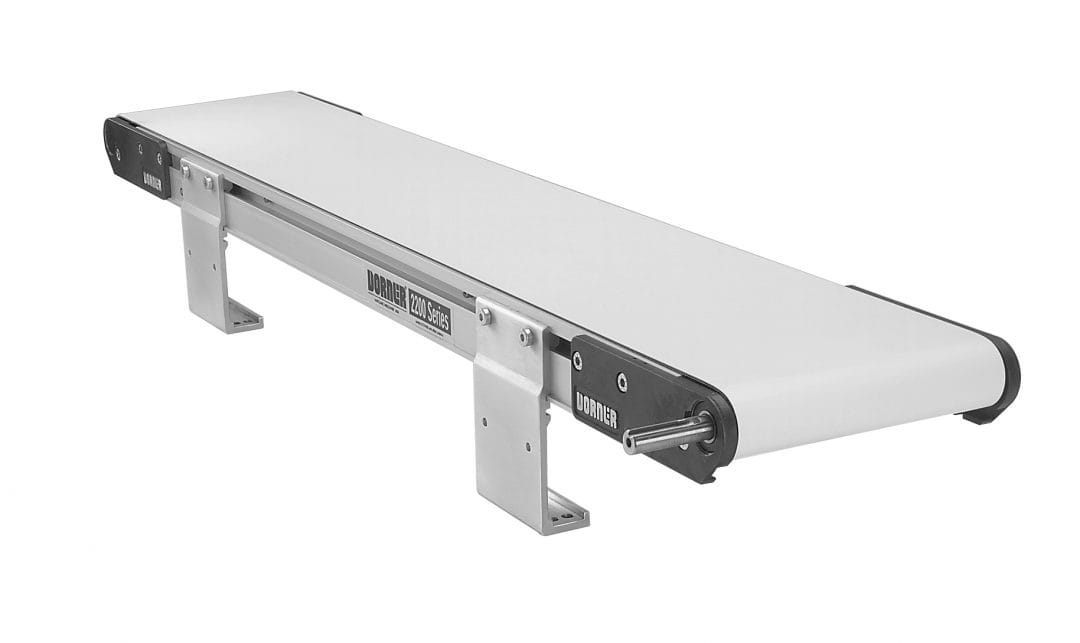 -Problem
Many manufacturing companies are working toward automating their functions, but Rexam Sussex Plastics is successfully using a mix of robotics, conveyors and their own ingenuity to make it happen now. The 21-year old injection molding firm in Sussex, Wisconsin, operates 'round the clock, five days a week and employs 350 people in its 107,000 square foot plant. They produce numerous industrial parts, housings, and medical devices. The majority of their business is for the cosmetics industry-such as 40,000 precision eyeshadow cases daily. Rexam Sussex Plastics approaches these changing production requirements creatively. Their operation is based on a series of automated modular systems that use traditional injection and insert molding processes, linked by robotics and conveyors. The company needed conveyor flexibility and the ability to reconfigure their systems as projects change. Lengths, widths and traveling speeds for the conveyors differ, sometimes greatly. Vibrator conveyors they were using sometimes caused product damage to the hot plastic parts, so a smooth operation was a must. Reliability was essential too.
-Solution
Dorner's 2200 Series conveyors are available in a wide range of widths, lengths, and speeds for the ability to match countless needs and spaces. End drive and center drive models provide further flexibility. A variety of belt types and material allow for many different applications. Belt changes take just five minutes. Dorner's unique belt tensioning system is simple to setup and adjust and requires very little maintenance.
-Benefit
A series of compact conveyors from Dorner serve as the production veins that carry the company's parts from molding through the automated assembly to packaging. The Dorner conveyors are a perfect fit, for space and flexibility to match Rexam Sussex Plastics' modular approach to automation. The conveyors' smooth operation has minimized damage to the delicate hot plastic parts. "With Dorner conveyors, parts are not touching one another or rattling against themselves, so we have improved product quality and production figures," said President Keith Everson. We don't have time to stop the lines to readjust belt tension." As automated manufacturing systems become the norm, other firms will learn what Rexam Sussex Plastics already knows-Dorner conveyors are proven time and money-savers.