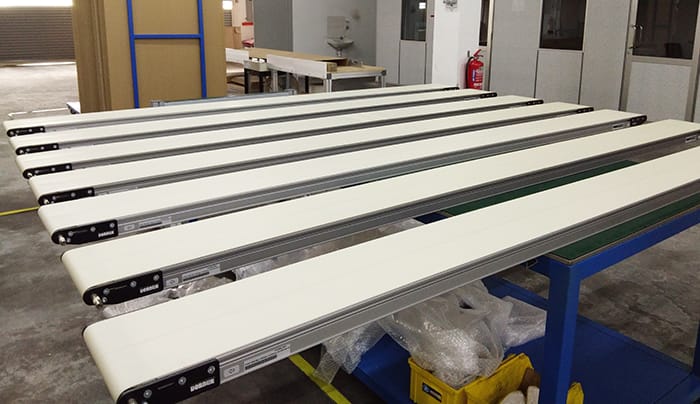 Our Dorner Asia team recently completed a large order of 2200 Series conveyors for a customer in India. The customer is using the conveyors to transport cartons in their manufacturing facility.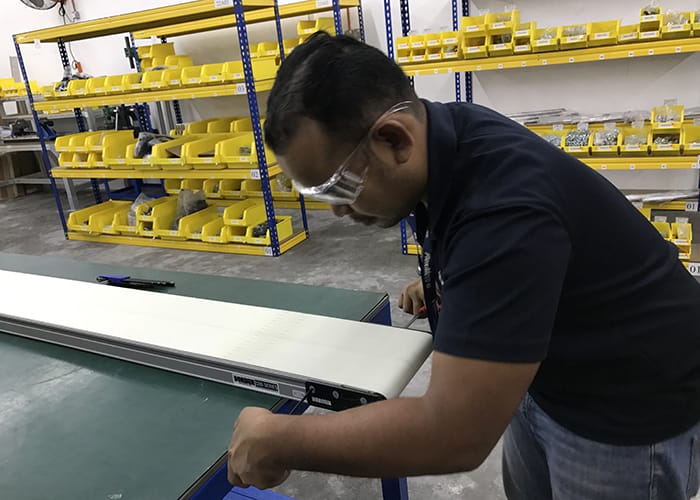 The project was sold through our channel partner – A.G. Engineers (An AGE Group Company), located in Ghaziabad, India. The order included seven, 8″ wide by 9′ long 2200 Series belted end drive conveyors with gearmotors and stands.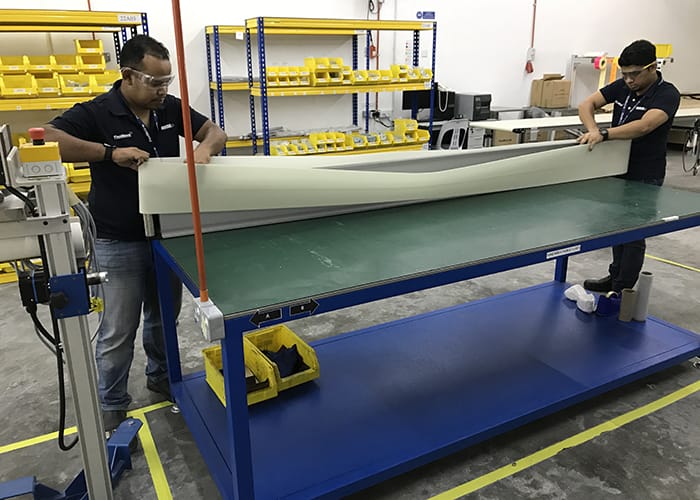 Dorner began manufacturing 2200 Series Conveyors at our Malaysia facility last year, giving customers in Asia and Australia faster deliveries and increased support.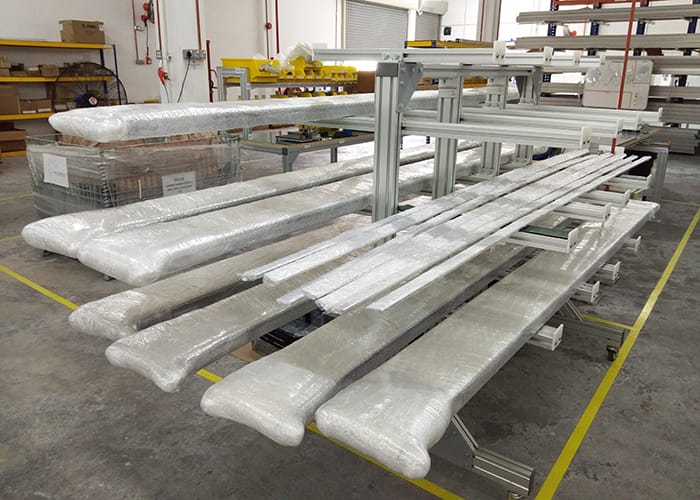 Dorner's 2200 Series Conveyors are low profile, high performance conveyors featuring a high speed nose bar transfer option, a durable, single piece frame design, universal T-slots and a wide range of belt and guiding options.
For more information on Dorner 2200 Series Conveyors click here.