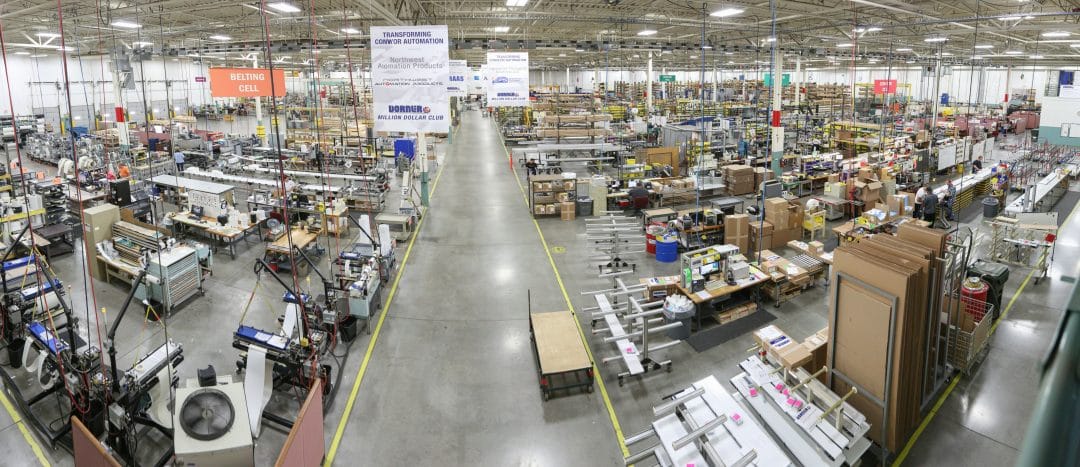 Dorner has completed its ISO surveillance audit and is pleased to announce its Hartland, Wisconsin location has maintained our ISO 9001:2015 certification as of April 17, 2019. Dorner originally became certified on May 31, 2018. Thank you to Dorner's Quality Team for their hard work and efforts!
ISO 9001:2015 is the latest quality management standard that helps businesses and organizations be more efficient and improve customer satisfaction. This standard is designed to meet the needs of today's business world by focusing on risk-based thinking to achieve a coherent foundation for growth and sustained success. Companies that are ISO 9001:2015 certified place greater emphasis on leadership engagement and help address organizational risks and opportunities in a structured manner.
"We have worked extremely hard to offer our customers the best conveyor systems on the market today, and continually achieving that goal means adhering to a standard that's pervasive throughout all aspects of Dorner," said Terry Schadeberg, president and CEO, Dorner. "Becoming ISO 9001:2015 certified represents to our customers that we're focused on exceeding that standard for continuous improvement. Our customers can have the utmost faith and confidence in the people and products from Dorner."
Dorner boasts a global workforce of more than 400 and brings a diverse conveyor automation product line and extensive application knowledge to industries around the world. In addition to its Hartland, Wisconsin facility, Dorner has manufacturing facilities in Germany, Malaysia and Mexico, and a sales and engineering office in Canada.