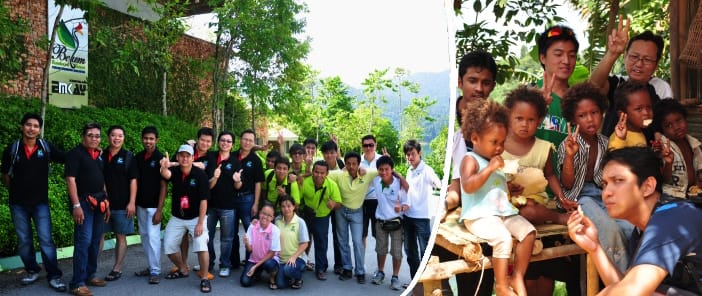 The Belum Rain forest Resort is one of Malaysia's premier ecotourism holiday destinations. Set in the midst of a tropical paradise, Pulau Banding, the Belum Rain forest Resort, is everything nature-lovers and holiday-goers expect in a getaway destination: complete relaxation and serenity, stunning views and surroundings, adventure, and the chance to get close to nature.
On 29th Nov 2011, FlexMove® took a 3 Days 2 nights off to this magnificent Rain Forest Resort to have team building activities. Almost all the employees of FlexMove® joined this trip.
The trip was inclusive of nice buffet meals, nice and comfortable accommodation, water activities, Night trekking, a visit to Orang Asli village, Salt Lick, Rafflesia spotting.
The trip was very successful as we can see that all the employees get the chance to get to know each other more and we can see the team spirit through the water activities and night trekking.
The best is yet to come, as we will have more fun and attractive activities coming in the future, we work hard and we play hard.