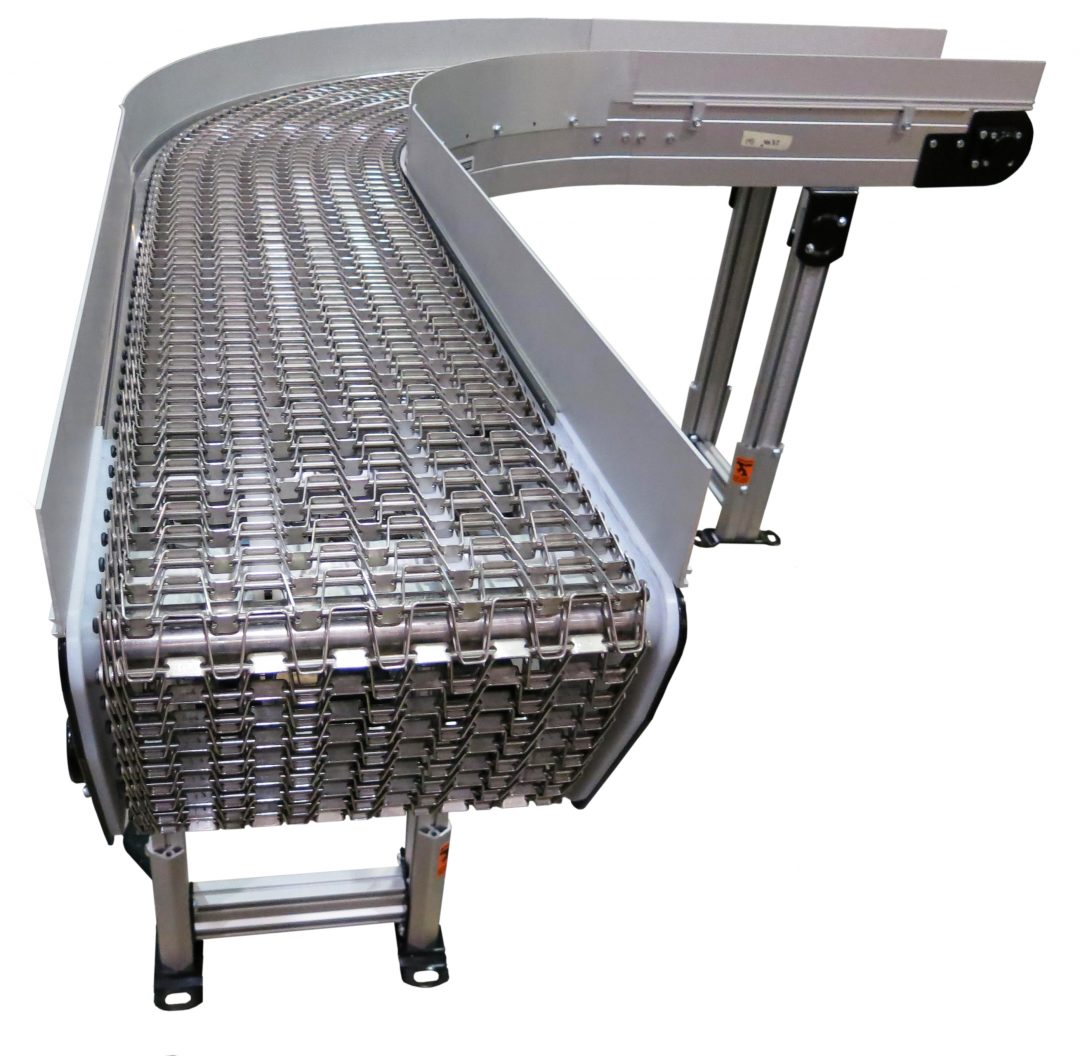 The right belt can make all the difference in choosing the correct conveyor. When handling hot parts, a wire belt may be your best choice.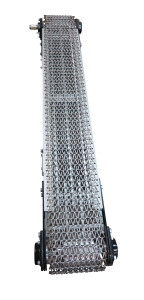 A customer approached Dorner for a conveyor that would be routing parts for an automated robotic work cell. The work cell would be progressively welding chassis parts for a major automobile manufacturer. The challenge was building conveyors that could handle the high-temperature parts. A total of 21 conveyors – including both straights and curves – needed to be built.
For this application, we used Dorner's aluminum conveyor series, which makes it simple to add automation components and can utilize wire belts. The wire belts are flexible enough for the conveyors required and their ability to handle hot parts was essential.
The automation components required included photo eyes, cameras, and guides. These were attached in minutes utilizing one or both t-slots in the frame which allow for precise locations. The wire belts supported the high-temperature requirement and made the integration of the automated robotic workflow both fast and smart.