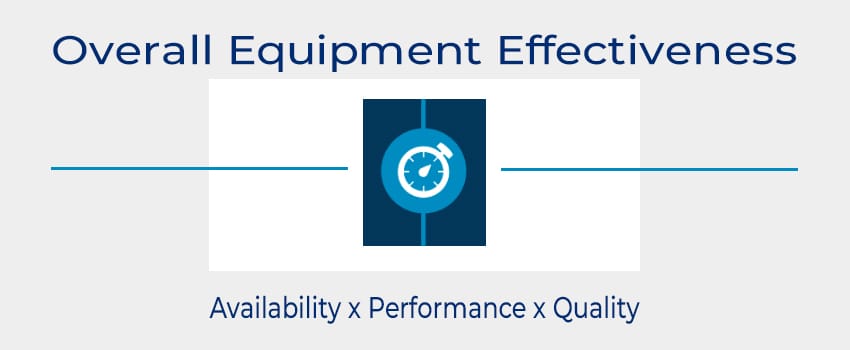 Overall Equipment Effectiveness (OEE) is a standard for measuring equipment productivity in the manufacturing industry through availability, performance, and quality. OEE can be expressed through the formula Availability x Performance x Quality = OEE
While the formula is basic, OEE is constantly used by companies to identify and eliminate overall losses and waste of a single machine, station, or even an entire factory.
In the equation, Availability analyzes planned run time versus actual time. Performance looks at product completion rates or throughput. Quality conveys how many of the finished products meet the company's standard. Ultimately, these factors are used to measure the percentage of defective products while recognizing defective products and setting production goals.
The Food Handling and Processing Industry is quite unique from an OEE viewpoint. Conveyor hygiene and ease of use are two major factors that impact all three components of OEE. Properly prepping the belt and spacing out products optimizes runtime (Availability) and allows for effective cleaning and disassembly (Performance). The more sanitary the machine the more saleable products will be generated (Quality).
Dorner offers a variety of hygienic conveyors including our AquaGard, AquaPruf, and AquaPruf Ultimate. These hygienic conveyors are equipped with innovative Belt Lifters and Tip-Up
Tails, mechanisms that promote easy access to the conveyor frame with no tools required. These designs enable water and other
cleaning agents to reach every part of the machine, effectively eliminating bacteria growth, food and water accumulation, and a chance of contamination. Hygienic conveyors are highly versatile, ideal for anything ranging from bakery items to meat and poultry products.
Learn more about various Dorner hygienic conveyor accessories, features, and how to maximize your equipment's OEE by accessing our OEE Infographic. If you're wondering which sanitary conveyor is right for you read, Education is key to selecting the right sanitary conveyor platform for your application.