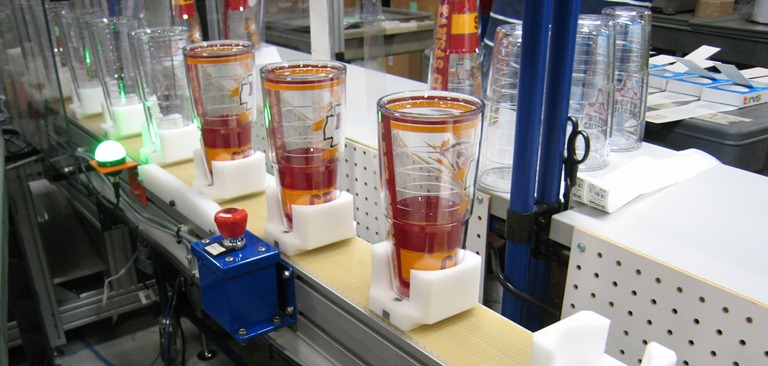 In the July issue of Motion System Design, the magazine's editorial staff focused on cutting-edge conveying, including a feature article titled "Achieving Accuracy with Conveying". The article takes a detailed, in-depth look at how conveyor technology is rising to the challenge of meeting demanding expectations for precise product movement.
With input from our own Mike Hosch, P.E. (Dir. New Products) and John Kuhnz (Dir. Marketing), Precision Conveyance is broken down to the basics and explained in a way that clearly demonstrates the increasing importance of accurate movement and in manufacturing and packaging processes.
Supporting the "Achieving Accuracy with Conveying" article, MSD published a case study on a recent project at Tervis, in North Venice, FL, where Tervis recently expanded their production floor space by 60%, increased their workforce by 40% and further automated production.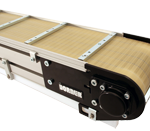 Working with RND Automation & Engineering and Braas Company, Tervis set out to implement new automation for a steady, phased approach to assemble inner tumblers and outer tumblers requiring no human touch and reducing repetitive-motion labor.
To ensure that the robotic workstations assemble the cups properly, several Dorner 3200 Series Precision Move conveyors accurately index the tumblers for smooth, consistent production flow.