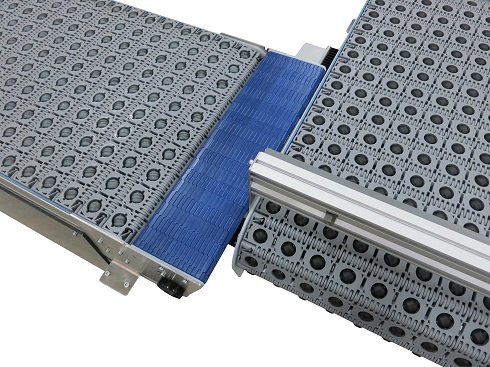 PACK EXPO 2016 is only 9 days away! Dorner will be exhibiting in Booth #N-5945.
For our last Booth Preview, we're showing you our brand new packaging loop.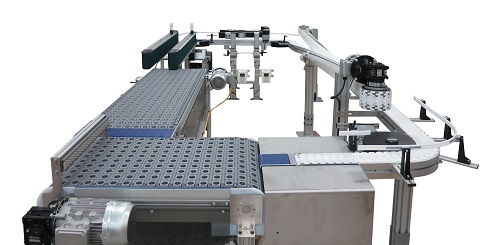 The new display contains six conveyors and demonstrates the many different ways to handle the relatively small product.
The loop includes two SmartFlexconveyors outfitted with FlexMove Technology, a 2200 Series nose-over squeeze, a 3200 Series bottomless squeezing conveyor; and two 3200 Series conveyors with Activated Roller Belt (ARB) Technology, which is a patent-protected technology of Intralox.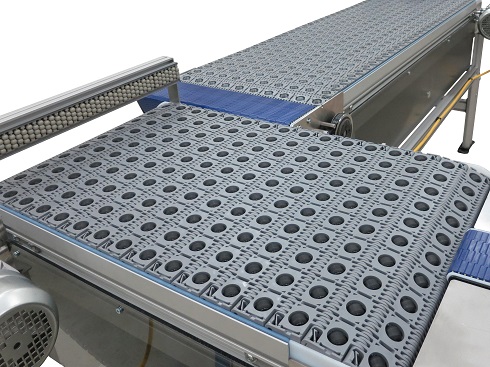 The ARB technology features and benefits include :
Flexibility to handle multiple product sizes without the need for changeover
Minimizes floor space consumption
Increased system reliability
Eliminates costly system controls, reducing complexity
Encased moving parts provide safer work environments
Possible ARB solutions include :
90 degree transfers maintaining product orientation
Aligners/edge justification
Case turners
Bump turns
Touchless low friction merges
Rejects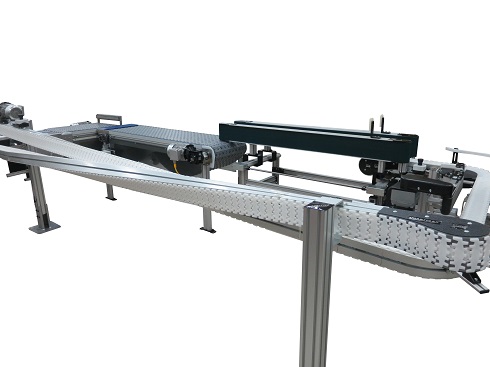 The SmartFlex Twist uses two SmartFlex Conveyors to turn a product 90°. See a case handling application where we used a SmartFlex Twist here.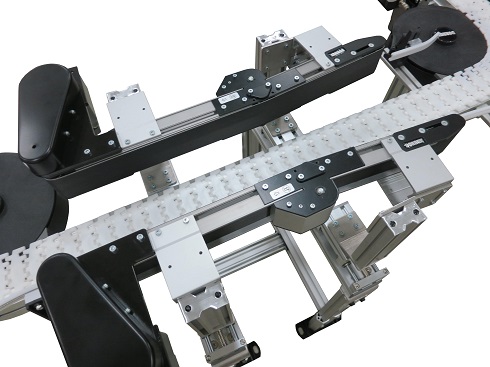 The 2200 Series nose-over squeeze is a pacing conveyor featuring a FlexMove common mount. These conveyors run slower than the mainline SmartFlex and provide a gap between products.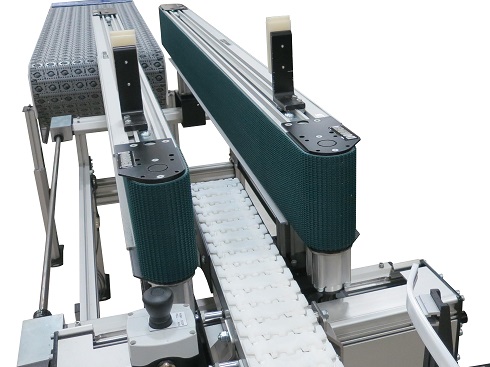 The final portion of the loop features a 3200 Series bottomless squeezing conveyor. The bottomless conveyor design gives access to the underside of packages for processes such as taping, labeling and/or inspection without the need to turn the product.
Still need to register? Enter Dorner's Comp Code: 44U23 on the registration page, or CLICK HERE.
If you're already registered, add Dorner to your show schedule by visiting our online booth.