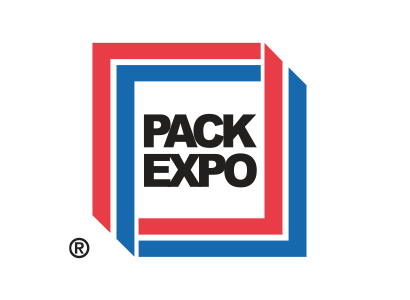 PACK EXPO 2016 is only a month away! This year, PACK EXPO International is held at the McCormick Place in Chicago, IL from November 6-9, 2016. Dorner will be exhibiting in Booth N-5945.
Still need to register? Enter Dorner's Comp Code: 44U23 on the registration page, or CLICK HERE.
If you're already registered, add Dorner to your show schedule by visiting our online booth.
In the weeks leading up to the show, we're going to give you a preview of the conveyors that we will have displayed in our booth during PACK EXPO. The first two conveyors we are highlighting are from our sanitary line of conveyors.
AquaPruf 7600 ULTIMATE

The 7600 Series ULTIMATE conveyor is designed to meet strict sanitary requirements. They are ideal for the most demanding environments including food processing or ready-to-eat foods, dairy and other environments which require high-pressure wash-downs.
Features and Benefits:
USDA Accepted Equipment
Frame has no horizontal surfaces for optimum cleaning
Tool-less tip-up pulley allows the conveyor end to be lifted easily for quick access to inside the conveyor
Conveyor is designed to withstand high pressure (100-1,500 psi) spray and chlorinated solutions.
AquaPruf 7600 VBT (VERTICAL BELT TECHNOLOGY)
The AquaPruf 7600 VBT is our new sanitary vertical belt conveyor. Premiered at PACK EXPO 2015, the VBT conveyor is ideal for elevating bulk products.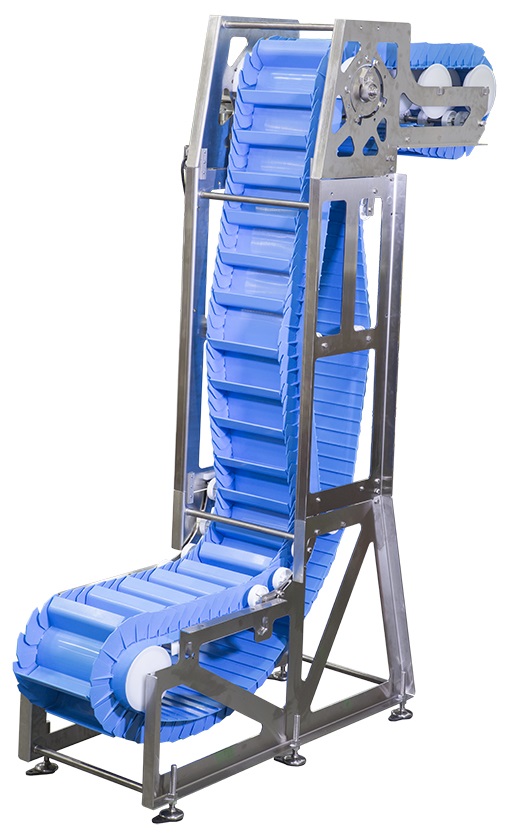 Features and Benefits:
Staggered Sidewall Belt provides increased pocket capacity and reduction in product loss
Self-releasing sidewall improves product release
Quick change open frame design allows for fast belt change
Open frame and tool-less designs for ease of cleaning
Clean through sidewall design improves clean-ability, reduces cleaning time and reduces water usage
Staggered Sidewall Belt with clean through design.