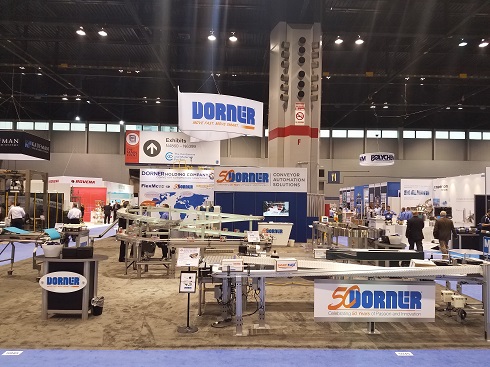 We just wrapped up another successful PACK EXPO International! Thank you to everyone who was able to stop by our booth during the show. We look forward to working with you in the future.
The 2016 PACK EXPO International and co-located Pharma EXPO had a record-breaking year with 2,500-plus exhibitors,1.25 million square feet of exhibit space and more than 47,000 targeted buyers, according to PMMI, The Association for Packaging and Processing Technologies. The show was held at the McCormick Place in Chicago, IL from November 6-9, 2016.
We had a total of 7 conveyor displays in our booth this year. These included conveyors for a broad range of packaging applications, from the 1100 Series Miniature conveyors for small part handling to the AquaPruf 7600 Ultimate, designed for moving food in the most demanding of sanitary environments.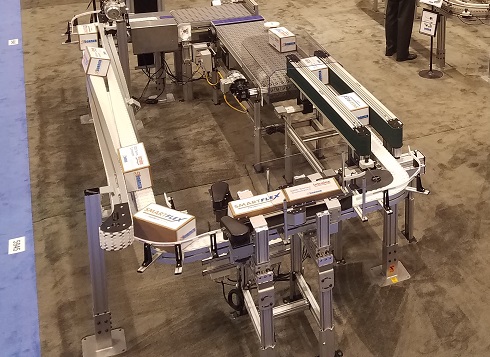 Our newest display featured a SmartFlex Twist conveyor, a 2200 Series nose-over squeeze, a 3200 Series bottomless squeezing conveyor; and two 3200 Series conveyors with Activated Roller Belt (ARB) Technology, which is a patent-protected technology of Intralox.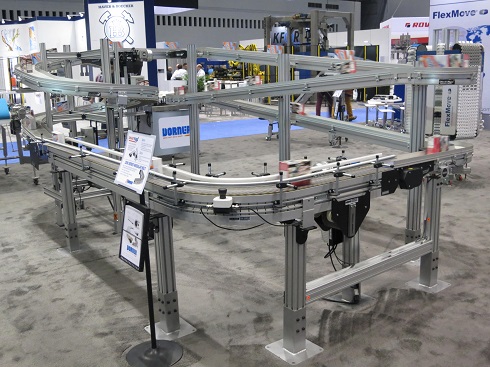 Also on display was our conveyor system including the 3200 Series Modular Belt and 2200 Series SmartFlex Conveyors. The SmartFlex portion of the loop includes both the SmartFlex Alpine and SmartFlex Spiral, two of the SmartFlex's capabilities that allow for elevation changes.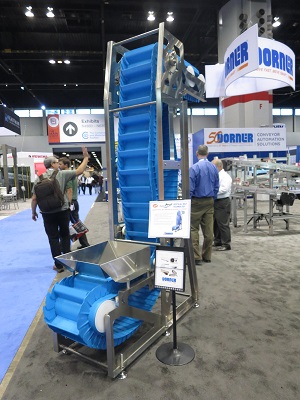 We premiered the AquaPruf 7600 VBT (Vertical Belt Technology) at PACK EXPO last year. The VBT Conveyor is designed for straight up 90° applications in sanitary environments and is ideal for elevating bulk products.
See past PACK EXPO videos here.