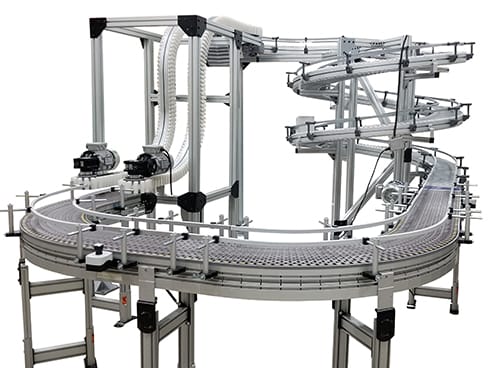 PACK EXPO 2017 is only a week away! While our booth is on its way to Las Vegas, take a look at one of our brand new show models on display this year.
Then come see it live in Booth C-1444 next week!
Our new Industrial Loop features some of Dorner's most flexible solutions for packaging lines.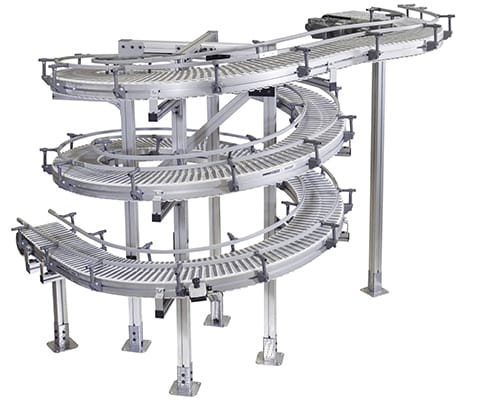 Dorner's SmartFlex Helix has a unique, flexible design providing greater flexibility in layout. Applications for the Helix include accumulation, buffering, cooling product between processes or machines and more.
Features and benefits include:
Infeed and outfeed may be positioned at any angle or height
Small footprint maximizes valuable floor space
Patented side roller chain reduces corner friction allowing for faster speeds and smooth product handling
Custom infeed and outfeed lengths allow the conveyor to extend beyond spiral, reducing the number of conveyors required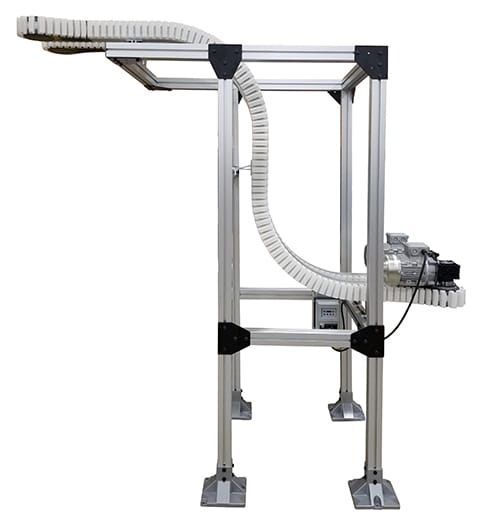 The SmartFlex Wedge Elevator is constructed with two parallel SmartFlex conveyors utilizing a specialty rubber cleated chain. The conveyors grip the sides of the product to lift or lower it vertically.
This conveyor is ideal for saving footprint space and can be used to accommodate forklift traffic, walk-thru traffic and machinery.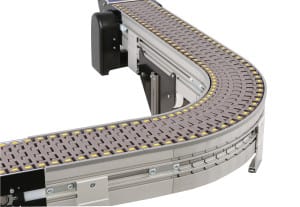 The 3200 Series Modular Belt Conveyor Conveyor features a sleek design and high speed and heavy load capabilities.
The high-performance chain provides a true low side conveyor and allows for up to 4 curves on a single conveyor.
Check back later this week to see our final booth preview! Missed part one? See it HERE.