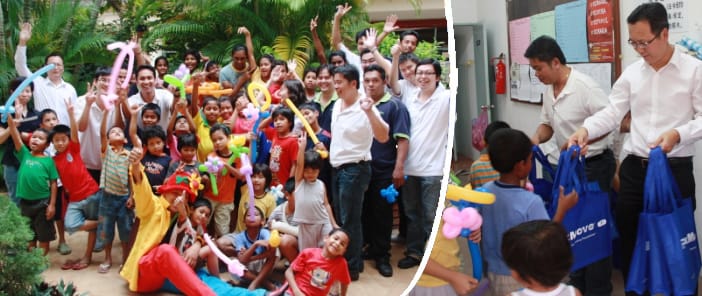 On 15th November 2011, FlexMove® sponsored a tea break for St. Joseph's Home in Upper Penang Road. There were about 35 to 40 children staying in the Home. We spent about 3 hours there.
Firstly, we serve all the kids with delicious local Malay Delicacies. After that, we surprised the kids with a clown and balloons, the kids were very happy. A freezer was also presented to the person in charge of the Home by our MD, Mr. Ooi. The caretaker was very grateful.
Before we left home, every kid was presented with a goodie bag and greeted with a good bye hand shake, it was so great to see the happy faces from the kids.