Dorner Mfg. Corp., FlexMove and Geppert Band will be exhibiting together at Interpack 2017 in Düsseldorf, Germany from May 4th to 10th. "Interpack is the essential event for the food, beverage, confectionery, bakery, pharmaceutical, cosmetics, non-food and industrial goods sectors."
We will have two booths at the show this year showcasing both Sanitary and Industrial Products.
Sanitary Booth – Booth #12C51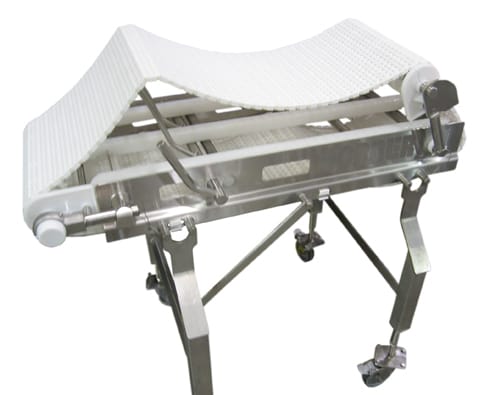 The sanitary booth will feature Dorner's 7400 AquaPruf Ultimate Conveyor. The Ultimate Series has been engineered for Fast & Effective Sanitation in the most demanding environments. These include RTE foods, raw protein (meat – poultry – fish), dairy and other environments with high-pressure sanitation requirements.
We will also be displaying FlexMove's Stainless Steel Helical Curve conveyor with FlexMove's "NEW" Mat Top Chain and Geppert-Band's Z-belt conveyor GES-80-ZW.
Industrial Booth – Booth #12B08-2
Our industrial booth will feature Dorner's 1100 Series Miniature Belt Conveyors. These conveyors are designed for small or lightweight part handling and can easily fit inside machinery or other equipment.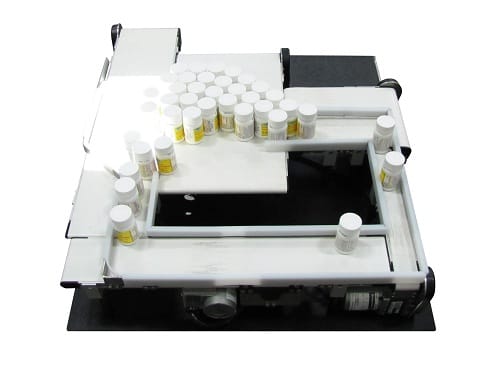 The 1100 Series is Class 100 cleanroom certified, which makes them ideal for use in medical and pharmaceutical applications. Features of the display include:

End transfers

Side Transfers

Backlit conveyor

Accumulation

A variety of widths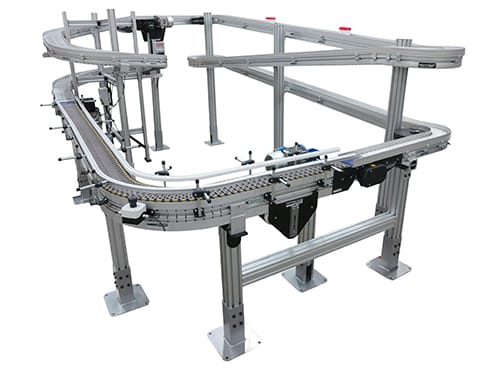 Another item we are sending to the show this year is Dorner's 2200 Series SmartFlex and 3200 Series Modular Belt conveyor loop.
SmartFlex Alpine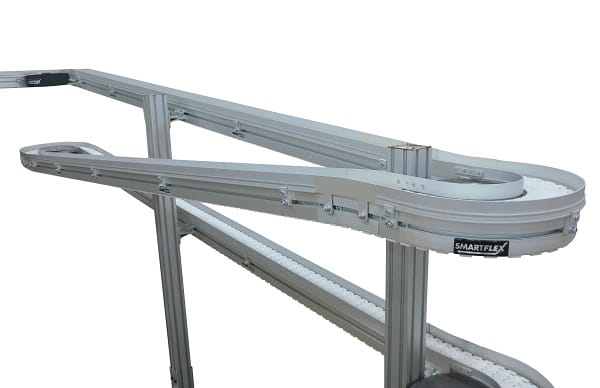 Used for inclines and declines in tight spaces
Provides capability for vertical incline with minimal floor space
Can be used for accumulating, buffering and cooling product between processes or machines
SmartFlex Spiral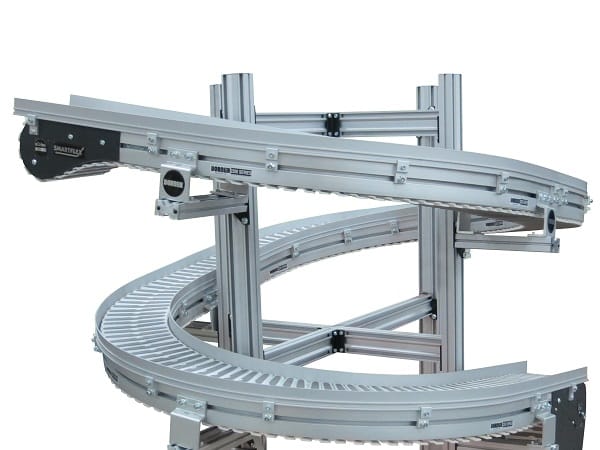 Simple, low-cost spiral for small parts handling
Reduces conveyor footprint which saves valuable floor space
Allows for incline or decline through corners and straights
3200 Series Modular Belt
With a sleek design, heavy load and high-speed capabilities, and the option for up to 4 curves on a single conveyor, it's the perfect combination of functionality and flexibility.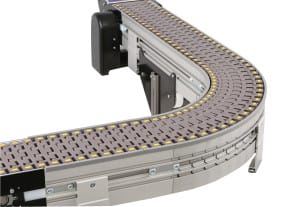 Features:
High speeds up to 400 ft/min
True low-side conveyor
Optional powered transfer allows for smooth end transfers for products as small as 3″ in diameter