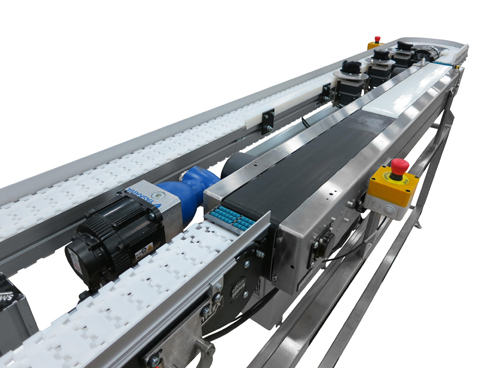 WestPack 2015 is only one week away! WestPack, located at the Anaheim Convention Center in California, enables packaging professionals to source 3,000 suppliers of materials, machinery, components and contract services
Stop by and see us in Booth #5020 from February 10-12, 2015. We look forward to seeing you there!
Here are some of the technologies you will see in our booth:
SmartPace / FlexMove Conveyor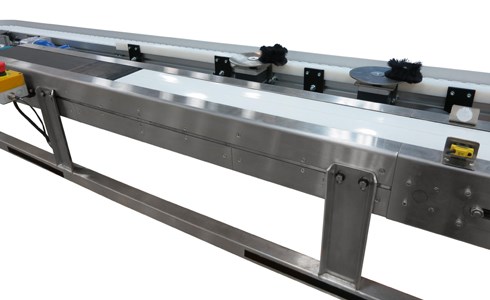 Dorner's SmartPace is a pacing conveyor that takes a randomly spaced product and paces them into even spacing. The system is designed with two variable speed belts and a movable conveyor junction. As randomly spaced products enter the conveyor, the photo eye detects the product spacing.
The servo motor control automatically varies the conveyor speed and conveyor junction placement to generate even spaces. Also, the system is completely non-contact, helping to reduce possible damage to the product.
The 2200 FlexMove conveyors are designed and shipped to keep things simple! Each conveyor is completely assembled and tested at Dorner. It is then partially disassembled into sub-assemblies for shipping. This ensures that set-up is fast and easy once your conveyor arrives.
The FlexMove is capable of multiple curves as well as inclines and declines on a single conveyor, providing complete flexibility in design and layout.
3200 Modular Belt Conveyor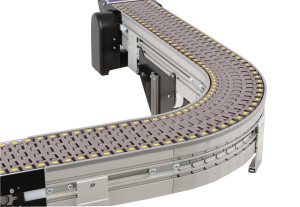 The 3200 Modular Belt Conveyor is the perfect combination of functionality and flexibility with features such as:
sleek design
heavy load capacity
high-speed capabilities
inclines and declines
multiple belt styles
This model uses the high performance bearing chain which allows up to 4 curves on a single conveyor.
7600 AquaPruf Ultimate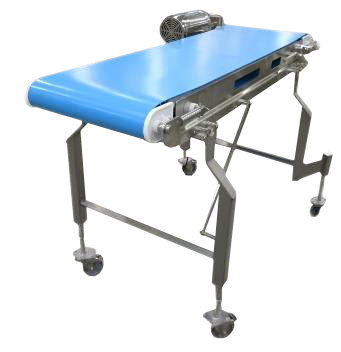 The AquaPruf Ultimate conveyor's open and hygienic design is ideal for a sanitary environment. It provides fast access to the conveyor frame without tools by utilizing belt lifters, clean out windows and tip-up tails. The 7600 AquaPruf is also USDA certified accepted equipment. Learn more about our sanitary line here.