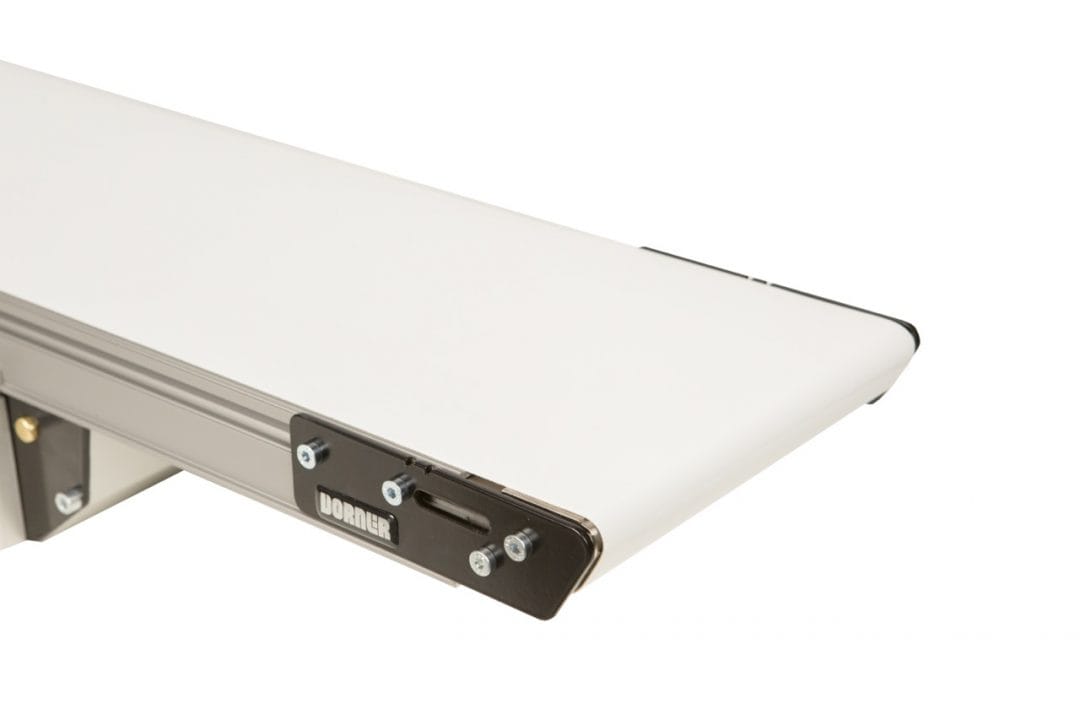 Dorner's move to begin building its top-selling 2200 Series low-profile belt conveyors this month in Germany enables customers throughout Europe to take delivery of their equipment faster than ever before.
Dorner is an industry leader in the design, application, manufacturing and integration of precision industrial and sanitary conveyor systems.
Production of the 2200 Series is expected to start in mid-September at Dorner GmbH in Jülich, Germany. The low profile 2200 Series is a versatile line, engineered for numerous applications and industries, including accumulation, small-part transfers, inclines and declines, automated and manual assembly, packaging and industrial.
Customers can also design their 2200 Series Conveyors using D-Tools, Dorner's online conveyor configurator. D-Tools is intended to help users select, design, configure and view conveyors in an intuitive 2D and 3D CAD platform. Dorner's 2200 Series Conveyors will be available in D-Tools in German, Spanish and English languages; currencies will be Euros, U.S. dollars and Malaysian ringgit.
The conveyor line recently underwent a redesign to make the product stronger, faster and more flexible. It features a robust, single-piece frame design that reduces the overall number of needed stands. The frame comes with a Universal T-Slot that is compatible with industry-standard hardware to make guiding and attaching accessories fast and easy.
Additionally, a 16 mm nose bar transfer option with V-Guided belt tracking safely transfers parts at speeds up to 61 meters per minute for increased productivity. New tool-less guiding is fully adjustable, providing customers with added flexibility to further customize their conveyors to best fit their needs.
Features and benefits of the 2200 Series conveyor include:
Load capacity up to 54 kilograms; belt speeds up to 122 meters per minute
Precise rack and pinion belt tensioning allows for fast and simple adjustments
"Sealed for life" bearings reduce maintenance
In 2016, Dorner expanded its presence in Germany through the acquisition of Geppert-Band GmbH, a belt conveyor manufacturer based in Jülich. Earlier this year Geppert-Band GmbH was consolidated into the Dorner brand. All Dorner products, as well as former Geppert-Band GmbH belts, conveyors and equipment, will be supported through the Jülich, Germany facility.
For more information on Dorner's 2200 Series conveyors being manufactured in Germany, contact us at https://www.dornerconveyors.com/europe/contact