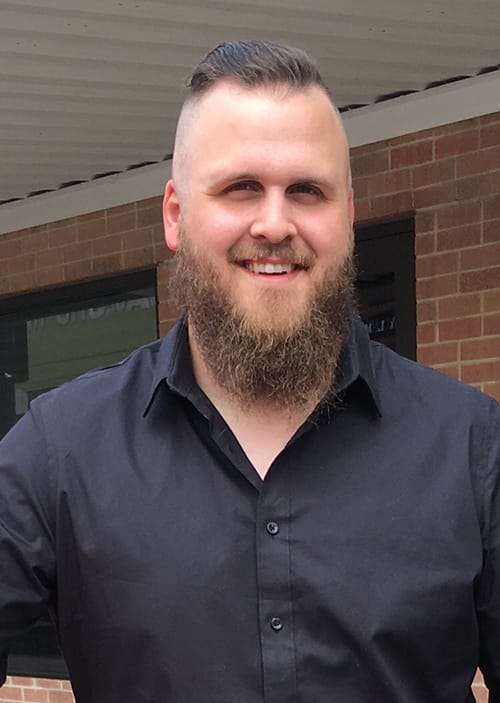 Jacob Gaspari, a student at Columbus Central Community College (Nebraska), has been named recipient of the 2019 Richard C. Ryan Packaging Education Scholarship, funded by Dorner.
This $2,000 scholarship is awarded to a student enrolled in a two- or four-year program at any of PMMI's partner schools. The scholarship was established in honor of Richard Ryan, the former president and CEO of Dorner, who passed away suddenly in September 2012. Ryan was a member of the PMMI Board of Directors and encouraged lifelong learning. His commitment to education inspired the creation of this memorial scholarship.
Jacob is pursuing a mechatronics degree at Columbus Central Community College. He's been employed as an electromechanical technician for the past four years at Becton, Dickinson and Company, a healthcare safety and technologies company in Columbus, Nebraska, and also served as a wheeled vehicle technician in the Nebraska Army National Guard.
"As an electromechanical technician, it is imperative to have the knowledge and skill set that the mechatronics program will provide," Gaspari wrote in his scholarship's essay. "I love this line of work. I can see many pathways that this type of career can take me and they are all exciting and intriguing."
The field of candidates for this year's Ryan Packaging Education Scholarship was extremely deep, but it was Gaspari's diverse background and experience that helped distinguish him from others.
"Jacob is a veteran and is already working for a leading manufacturer of packaged consumer goods. Jacob, along with many of the candidates, referenced an interest and a real passion for working with their hands, tinkering with machines and coming up with creative ways to solve mechanical problems," said Matt Jones, Vice President of Sales and Marketing, Dorner. "Rich liked to do the same, whether he was working on his motorcycles or working on complex strategic decisions. We are very happy to award Jacob with this scholarship as a fitting way to honor a past President and CEO of our business."
Now in its sixth year, the Richard C. Ryan Packaging Education Scholarship is awarded to a student who presents merit in GPA, faculty recommendation and commitment to excellence within the packaging industry.
Students applying for the scholarship must meet the following criteria:
Have a GPA of 3.0 or higher
Be enrolled in either a two- or four-year school and pursuing an undergraduate degree
Be majoring in packaging engineering or a related area
Demonstrate a commitment to excellence in the packaging area
Be currently enrolled and attending a PMMI partnering school
Demonstrate extra-curricular involvement, such as athletics
Have a recommendation from faculty
Have a financial need
Founded in 1933, PMMI, The Association for Packaging and Processing Technologies represents more than 800 North American manufacturers and suppliers of equipment, components and materials, as well as providers of related equipment and services to the packaging and processing industries. PMMI's vision is to be the leading global resource for packaging and processing, and its mission is to improve and promote members' abilities to succeed in a global marketplace.