Contact Us
Conveyor specialists are ready to help you find the right solution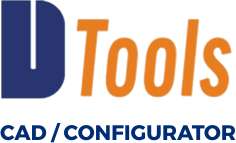 CONFIGURE A CONVEYOR
---
Benefits of 2200 Series Universal Drive:
This breakthrough in conveyor drive technology provides a single part number covering all speed, load and mounting positions. The complete package includes motor, mount package and controller. Compatible with all 2200 series end drive conveyors including belted, modular belt and precision move.
Features & Benefits
Motor with high torque at low speed eliminates the need for a gearbox
One part number covers all speeds, loads and mounting positions
Smaller, lighter and runs cooler than a conventional motor gearbox combination
Faster assembly setup with three bolt mounting and simple timing belt tensioning
Universal drive mounting package is capable of mounting in 21 different positions without modifications including bottom, top and side
Belt speed = Variable 5 to 230 ft/min (1.5 to 70.1 m/min)
What is Transverse Flux Motor Technology?
Small form factor motor eliminates gearbox
High torque at low speeds
Excellent thermal properties
Lower energy and operating costs
Reduced noise
Performs well under relatively consistent conveyor loading
Universal Mount Package
Includes all mounting hardware and 32 drive 22 driven timing/pulley combination
Capable of mounting in 21 possible positions including; top, bottom, and side mount locations
Motor can face inboard or outboard
Three bolt mounting, simple timing belt tensioning, and taper key pulley attachment
Motor Specifications
Transverse Flux Motor technology
Provides constant output torque from 10 to 300 rpm
300 Watt
Totally enclosed non-ventilated
IP 54
89% efficient
CE Compliant
UL Listed
RoHS Compliant
Load capacity:
Up to 80 lbs for belt speeds to 150 ft/min
Up to 40 lbs for belt speeds to 230 ft/min
Variable Speed Controller
Nema 1 / IP 20 Enclosure
Input voltage
115V, 1 Phase, 60 Hz
200-240V, 1 or 3 Phase, 47 to 63 Hz
Includes membrane keypad for start/stop and speed control
Multi-setting parameter menu
Discrete I/O control capable
Includes digital readout for speed and parameter setting
115 V, 1 Phase unit includes power cord
200-240 V units, input power wiring by others
CE Compliant (EMI Filter by others)
UL Listed
RoHS Compliant
Accessories
Manuals & Literature
Looking for Service Manuals? Search for Service Manuals by part number or product type HERE.