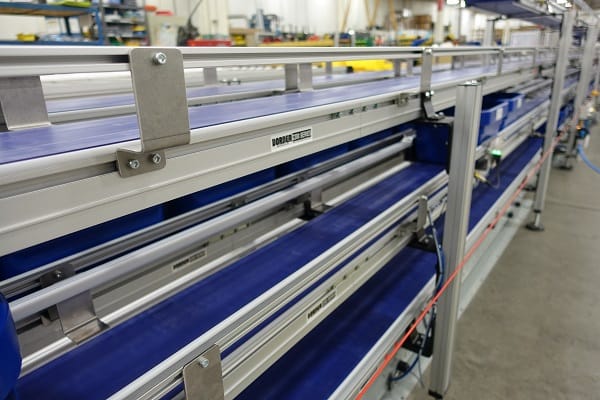 Dorner's Material Handling Conveyors are designed to handle all stages of the manufacturing process, from production and assembly through inspection and packing.
With our large array of models available, we can provide a solution for small components and large boxes, for straight or curved paths, and for on the ground or overhead.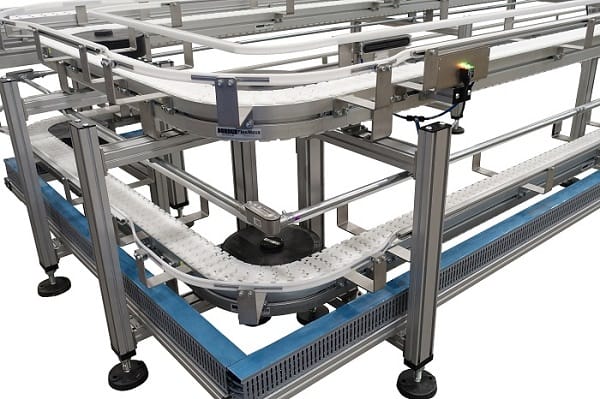 When none of our standard conveyor offerings meets your requirements, Dorner can create custom material handling conveyor solutions designed for your unique space and product.
Dorner's Engineered Solutions Group is a full-service team, comprising drafters, designers, project managers and application, electrical and mechanical engineers who will work with you to tailor a custom fit system for your application.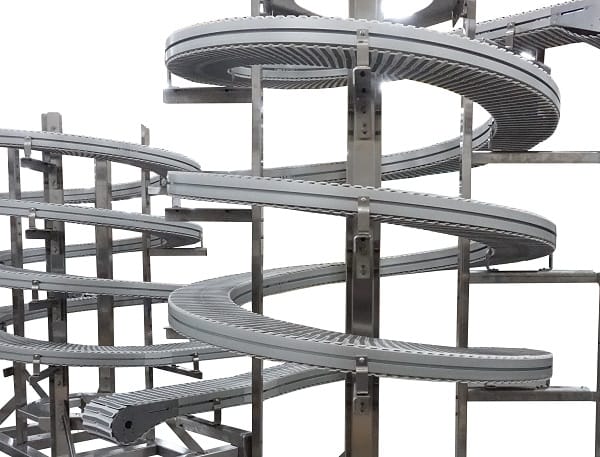 Dorner's Material Handling Conveyors are Built for Peak Efficiency and Productivity
As material handling conveyors transport products through a facility or production process, they can:
reduce footprint by maximizing space
increase uptime, improve efficiency
enhance accuracy
lower production and labor costs
boost worker safety.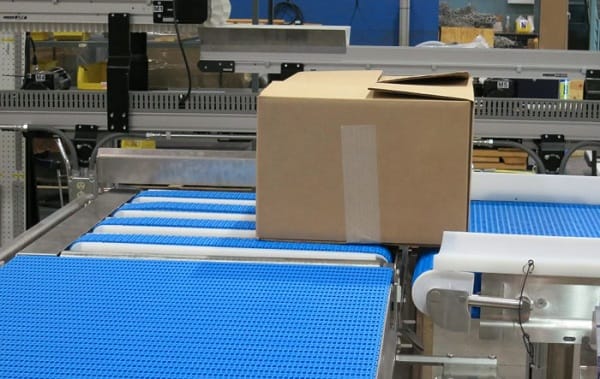 With an automated material handling solution from Dorner's complete line of industrial belted, modular belt and flexible chain conveyors in place, your business can speed up cumbersome processes or even reallocate your employees from tedious tasks to higher-priority ones. With the increased accuracy of automation, you'll improve cost efficiency and reduce waste.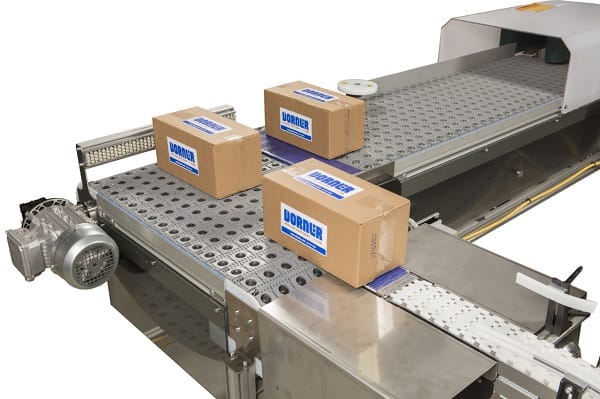 These gains are the result of increased uptime and improved product movement, flow and quality. Another way conveyors can benefit your bottom line, especially those designed for tight spaces such as FlexMove, is that you can still find ways to increase your production capacity even with limited space.
Learn more about how Dorner's Material Handling Conveyors can improve your processes.