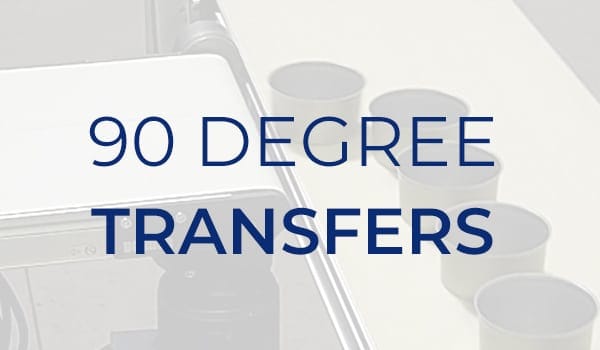 Controlling product flow doesn't have to be complicated. With 90 degree transfers it can be as easy as moving off the end of one conveyor and onto a parallel conveyor.
90 degree transfers are a popular solution in tight spaces where product needs to be moved between different equipment and machinery. They can also be used to change the orientation of a product before it gets to the next stage in the production line.
90 degree transfers can be used for many different product sizes and types. From the smallest miniature conveyors for clean room applications to large sanitary conveyors for food processing, Dorner can create a 90 degree transfer for any application.
For small or delicate products, reduced gaps between conveyors can be created through nosebar transfers and roller transfer options.
Learn more about Dorner's Product Flow solutions.