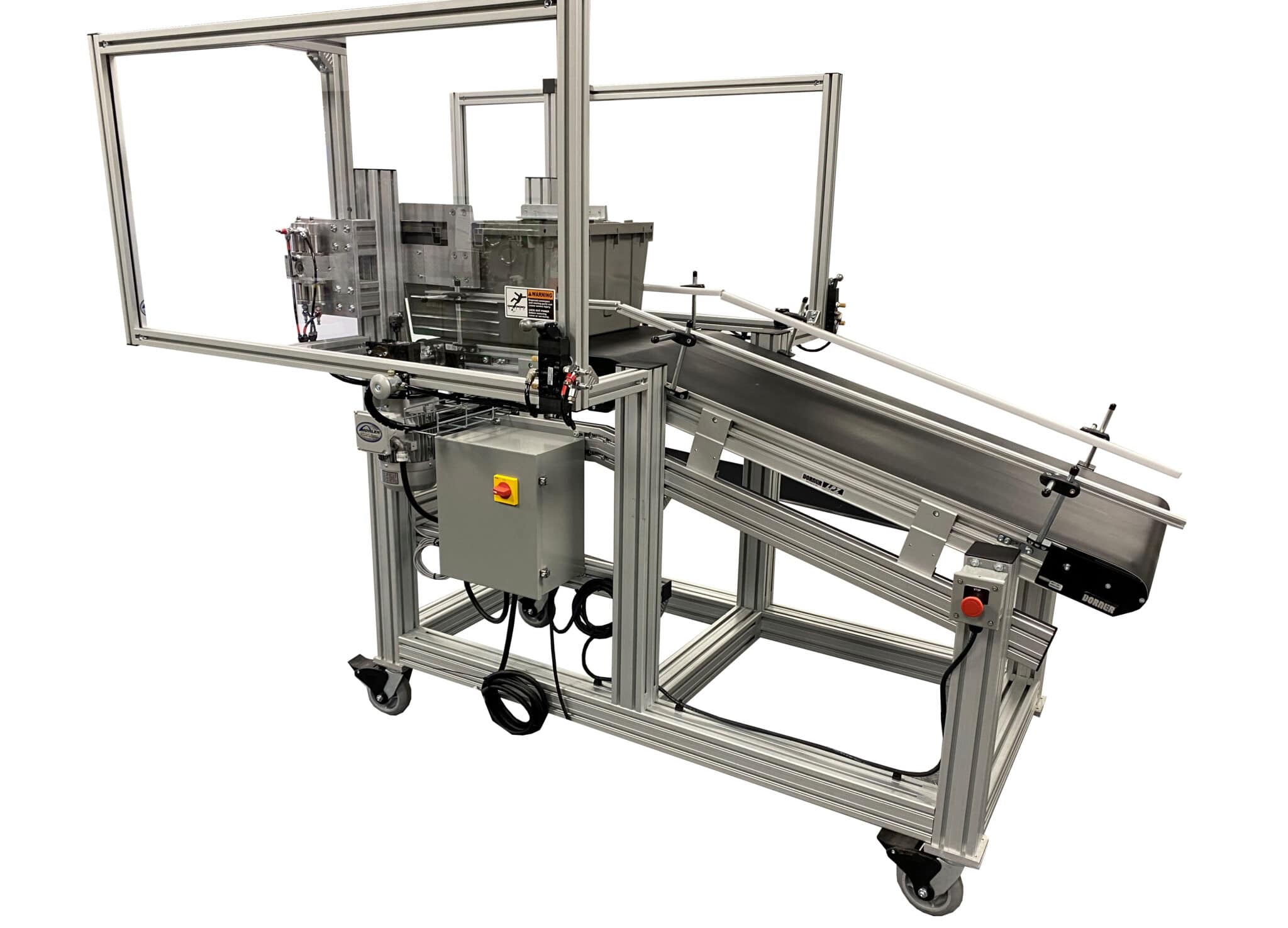 If there's one lesson learned in the fight against COVID-19, is that it takes a team effort to make a positive impact.
Applying that teamwork mantra was the recent initiative between material handling solutions provider Mohler Material Handling, hydraulic-equipment supplier John Henry Foster, and Dorner in designing a new delivery system for a COVID-19 vaccine storage and distribution application.
Mohler Material Handling had a customer reach out to them with a request to improve the ergonomics of their dry ice workflow on a COVID-19 vaccine application. The distribution and storage of COVID-19 vaccines have posed major logistical challenges in the battle against the virus.
The vaccines must be packed in dry ice during transportation and, for distributors who don't have ultra-low-temperature freezers, dry ice can also be used to maintain vaccine integrity for up to 30 days after delivery. Mohler collaborated with two trusted partners for assistance, and together all three helped bring a solution to its customer.
John Henry Foster created an innovative dry ice delivery solution that was ergonomically sound for employees. Bins carrying up to 140 pounds of dry ice travel up on a Dorner 3200 Series conveyor and connect with a tipping mechanism powered by pneumatics supplied by John Henry Foster to safely deposit the dry ice for further processing.
This is a great example of three companies using their expertise to quickly make a difference in support of facilitating the storage and distribution of COVID-19 vaccines. On behalf of all Dorner employees around the world – we're glad to help out!
See this application in action: https://www.youtube.com/watch?v=CWruh7l0sss