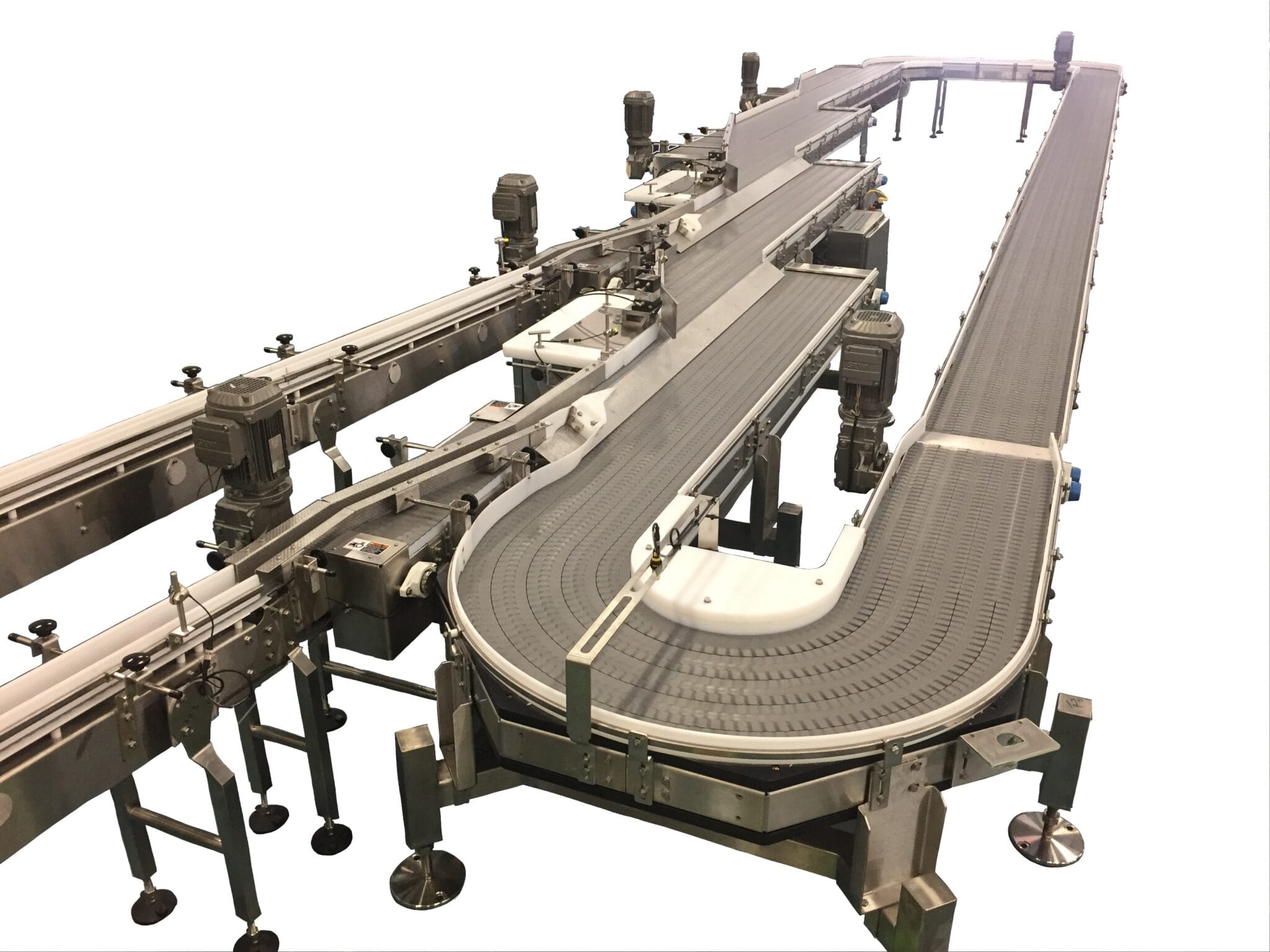 Dorner partners with many organizations to bring top-of-the-line conveyance products and systems to our customers. In this new series, we're highlighting our manufacturing partners and the products they provide that help create complete systems for industries such as package, agriculture, pharmaceuticals, and more.
Garvey Accumulators
At Dorner, our number one goal is to help customers save money and time with all of their conveyor needs. An indispensable component to efficient high-speed conveyance is, of course, accumulators. We are proud to partner with Garvey to provide top-of-the-line accumulators that meet customer needs.
Getting rectangular products from a mass flow into a single file with the narrow edge leading at high speeds is a challenge. In many cases, multiple pieces of equipment are used to move product from one of these processes to the next. This is not only expensive, but it takes up a lot of space.
Garvey's 3D Infinity Accumulator combined with Dorner's customizable conveyors solves these problems by helping processors simultaneously orient and single-file product into multiple lanes at high speeds. Plus, since it's an accumulation-conveyor table, it also provides all of the benefits of accumulation: minimizing line downtime by keeping your constraint running and, as a result, maximizing your throughput.
The 3D Infinity was originally designed for the food industry, and it's used widely for both direct food contact and non-food contact applications, including frozen food trays, packaged and unpackaged granola bars, snack cakes, and frozen burgers and sausage patties. As such, the machine is designed to meet very strict safety standards — it's easy to clean inside and out, all interior surfaces are angled, and metal-to-metal surfaces are minimal.
By combining accumulation, orientation, and single-filing into one machine, the 3D Infinity also:
Reduces the machine footprint
Lowers spare parts and maintenance costs
Decreases energy consumption
These benefits combined give the 3D Infinity the best ROI available for this type of equipment. Combined with our AquaPruf / AquaGard sanitary conveyors, Garvey's 3D Infinity Accumulator can help improve the efficiency and throughput of your conveyance system. Contact us for more information on designing and implementing a conveyor and accumulator system for your organization.
We are proud to partner with Garvey to add top of the line accumulators to our conveyor systems. It is through this teamwork and mutual dedication to our customers that we can provide exceptional products and service to every industry.