Engineered Solutions
AMR Conveyors
Dorner Conveyors offers a variety of automated material handling solutions for companies that want to increase efficiency and productivity. AMR conveyors are an ideal choice for applications requiring flexibility, precision control, and accuracy.
From sorting packages and shipping pallets to tracking inventory and controlling product flow in warehouses — AMR/AGV conveyors can help streamline operations and improve throughput. 
AMRs (Autonomous Mobile Robots) are robotic vehicles that use sensors and processors to navigate a facility, transporting materials without the need for pre-programmed paths or physical guides. As they operate, AMRs will learn and adapt to their surroundings, providing an efficient, reliable, and flexible material handling solution in a variety of settings.
An AGV, or Automated Guided Vehicle, performs a similar function, transporting goods around a facility, but AGVs require pre-programmed instructions and physical guides, such as magnetic tape, in order to operate.
An AMR relies on its sensors and processors to navigate around obstacles and find the best route to its destination, so they are more flexible than AGVs, as they can easily adapt to changes in the environment without needing to be reprogrammed. However, AGVs are still a viable option depending on the environment and application. 
What is an AGV/AMR Conveyor?
An AGV or AMR conveyor is a conveyor system that works in tandem with autonomous vehicles to transport goods across a facility. An AMR or AGV can load materials, products, or pallets onto a conveyor, which then moves the materials to their desired destination. This type of conveyor offers a number of benefits, including increased efficiency, reduced operating costs, improved safety, and flexibility.
Using an AGV or AMR conveyor system provides facilities with a reliable automated material handling system that can be easily adapted to changing needs and consumer demands.
AMR/AGV conveyors are ideal for applications where there is a need to quickly and efficiently transport material without having to manually move it. They can also be used for high-throughput applications, such as in a warehouse or distribution center. 
Dorner's 2700 Medium Duty Conveyor With AGV/AMR Compatibility
Dorner's 2700 Medium Duty series conveyors are designed for AGV/AMR compatibility, allowing for quick and easy integration of the technology into existing conveyor systems. With a robust design, increased weight rating, extended widths, and a low-profile aluminum frame, the 2700 series is ideal for applications that require both speed and precision.
The conveyor's lightweight design allows for integration with systems such as robots, AMRs, and AGVs, ensuring smooth product flow between processes. It also features a wide variety of profile configurations to accommodate different types of product handling needs. 
Conveyors and Autonomous Mobile Robots: Warehouse Applications
In a warehouse setting, AMR conveyors can be used to increase operational efficiency and reduce the need for demanding manual labor. The use of AMRs allows for faster product loading, unloading, and transport between departments, reducing the time it takes to move goods around a facility.
Warehouse autonomous mobile robots can be integrated with conveyor systems to make them even more efficient and provide additional ergonomic benefits to workers.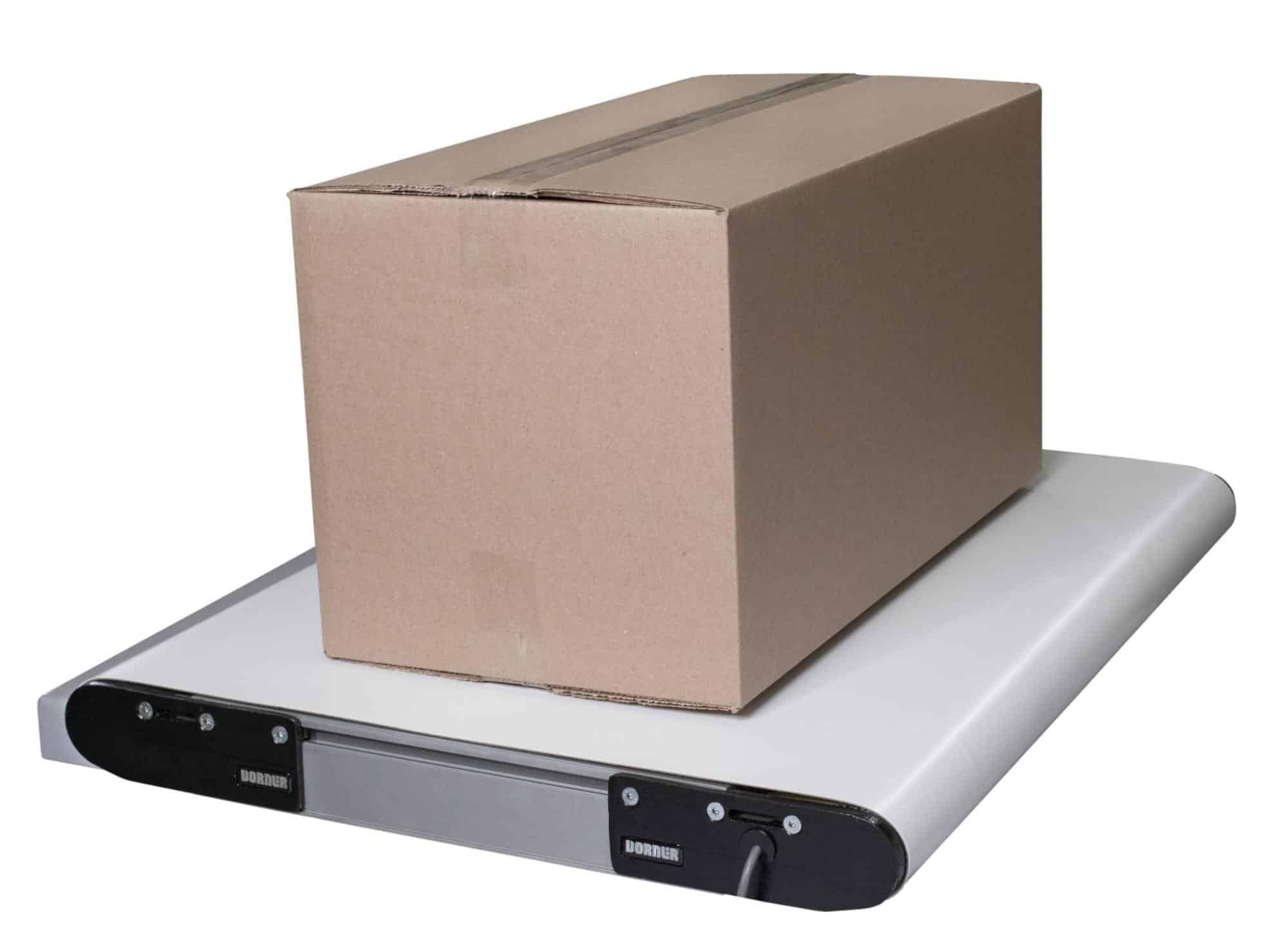 AMR conveyors offer a number of advantages when it comes to material handling. They can increase throughput, reduce product damage, and improve the overall efficiency of a facility.
These systems are a great choice for industries that require quick, precise movements. They can handle items of any size and shape with ease, allowing you to optimize your production processes and increase productivity. 
Pick-and-Place Operations
Using AMR/AGV conveyors for pick-and-place operations allows products to be moved quickly and accurately from station to station. Transporting items with an AGV/AMR conveyor system ensures that materials are moved safely and accurately through your facility. 
Transportation of Materials Between Production Lines
AMR/AGV conveyors can be used to transport materials between production lines, reducing the risk of product damage and improving operational efficiency. An automated system is capable of moving items quickly and accurately between processes, eliminating the need for manual handling. This improves safety and increases throughput.
Palletizing and Depalletizing
AMR conveyors can be used to quickly and precisely palletize or depalletize products. This eliminates the need for manual labor and enables higher throughput rates. Automation also improves accuracy by reducing human error, resulting in fewer damaged products.
Automated Storage and Retrieval Systems (AS/RS)
AMR conveyors can be used in conjunction with automated storage and retrieval systems (AS/RS). By using an AMR to deliver items to the appropriate station, AS/RS can move products and materials quickly and accurately without any manual intervention. This reduces the time spent on product loading and unloading and increases efficiency.
Equip your AMR conveyor system with RFID readers or other tracking devices to effectively track inventory. This allows for greater accuracy in inventory management and real-time updates on product movements throughout the facility. Automated systems help reduce errors and increase overall efficiency.
Advantages of Upgrading Your Facility With AMR Conveyors
Automation is becoming increasingly important in logistics and warehousing, as well as production, as these solutions can increase efficiency, improve accuracy, and optimize inventory tracking. With an automated system, you can be sure that products are being moved quickly and accurately throughout your facility. 
Additional advantages of autonomous mobile robots integrated into your conveyor system include:
Automation enables higher throughput and faster delivery times. Integrating AGV/AMR conveyor systems into your facility enables you to move products and materials quickly and accurately, increasing productivity. Whether you're moving small loads or larger products, an automated system can help you improve your throughput.
AMR conveyors significantly reduce manual labor, eliminating the need for human intervention and reducing employee fatigue. This can help optimize your facility's efficiency and boost the overall productivity of your operation.
An automated conveyor system provides greater flexibility, allowing you to easily make changes to your facility or production process. With an AGV/AMR system, you can quickly adjust production lines and move products to different locations with minimal disruption.
AMRs in particular are designed to adapt to changing environments, which is well-suited for facilities that require flexibility and scalability. They can easily be programmed to handle products of various sizes and shapes, making them ideal for sorting packages or shipping pallets in a warehouse setting. 
Automation eliminates the need for manual handling, reducing the risk of injuries associated with manual labor. Automated conveyors also enable higher accuracy in production processes, reducing the risk of product damage or loss.
By automating your facility with AGV or AMR conveyors, you can drastically reduce machine downtime, improving the efficiency and consistency of your operation to minimize disruptions and optimize performance.
AGV/AMR conveyors are designed to be integrated with other systems, such as inventory tracking and monitoring solutions. This enables more accurate data collection and enhanced workflow optimization, allowing you to make better decisions about your facility's operations.
By simplifying your facility with automated conveyor solutions, you can be sure that products are moving as quickly and accurately as possible throughout your operation.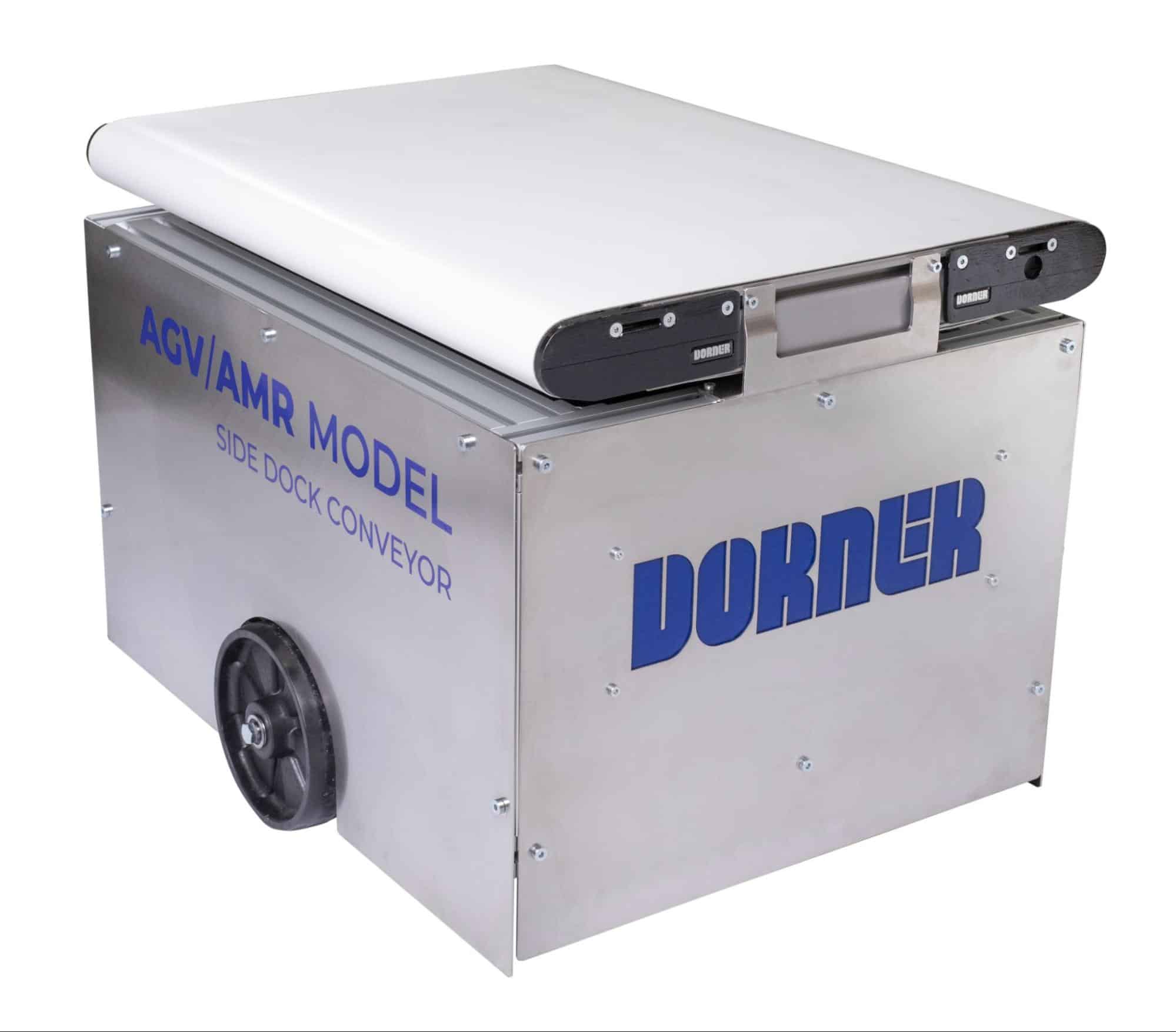 How to Plan and Organize Your Facility to Optimize AMR Conveyor Integration
Given their flexibility and scalability, AMR conveyors can be customized to suit any facility. However, it is important to plan and organize your facility properly in order to ensure the optimal performance of an automated system.
Before you decide on a system to integrate, be sure to take the following steps: 
Analyze Your Facility's Layout and Design
One of the most important factors to consider when integrating an automated system is the layout of your facility. Analyze your current design and assess areas where automation could improve efficiency, accuracy, and safety.
If the layout of your facility changes with any sort of frequency or there are a number of obstacles that could impede an automated vehicle, you will likely need to select an AMR over an AGV to ensure optimal performance. 
Identify Areas for Improvement & Plan Changes
Once you have analyzed your facility's existing layout, the next step is to identify areas where automation could be of benefit and plan changes that need to be made in order to accommodate automated systems. 
Consider both short-term and long-term goals for integrating an automated system into your facility and make sure you take into account any potential changes to existing operations.
Establish Safety Protocols for Employees Working with Automated Systems
Make sure that all employees are adequately trained on the operation of automated conveyors and ensure that proper safety measures are in place to protect personnel, equipment, and materials. 
Monitor Performance After Integration is Complete
Once your automated system is up and running, it's important to keep an eye on performance in order to ensure the optimal operation of your facility. Monitor data from your automated system and look for areas where you can make adjustments or improvements if needed. 
Enhance Your Facility's Material Handling Operations With AGV/AMR Conveyor Solutions from Dorner
At Dorner, we understand the importance of space-saving and efficient material handling operations in any facility. With a AGV/AMR conveyor system from Dorner, you can be sure that your facility is running at peak efficiency, with minimal disruptions and improved safety for personnel.
Our custom-designed systems are built to handle any application and offer the flexibility needed for your dynamic operations.
Contact us today to learn more about how Dorner can help you optimize your facility's material handling operations.