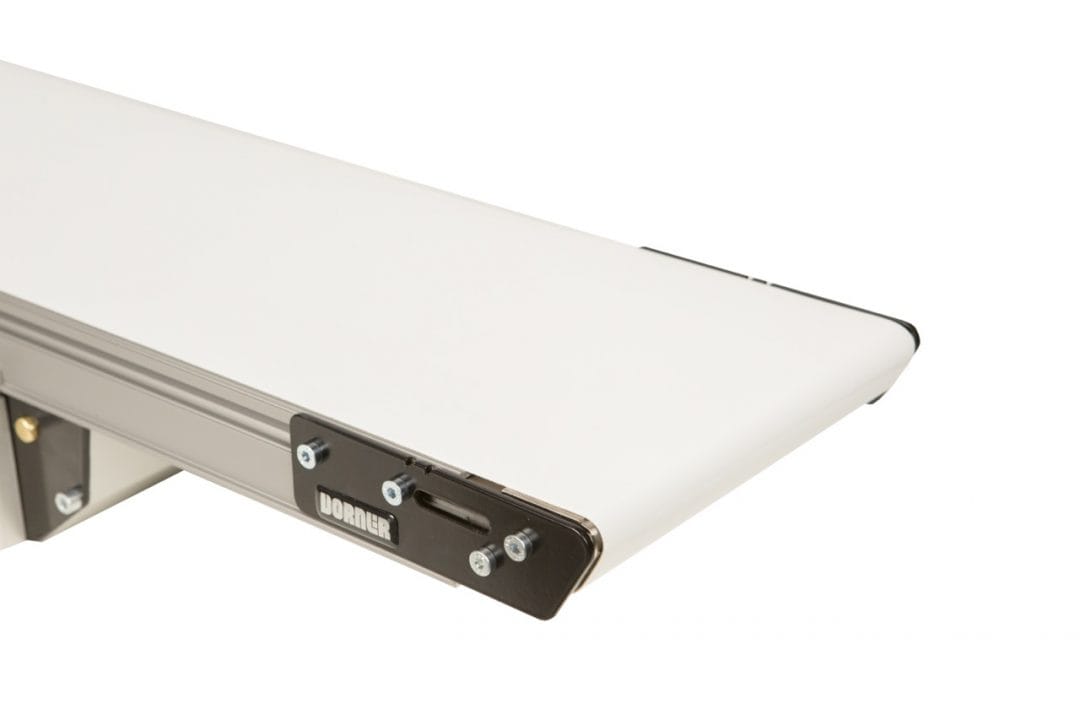 While customers are often familiar with cleaning and sanitizing stainless steel sanitary conveyors, which are built for daily wipe downs or washdowns, cleaning industrial conveyors is less straightforward.
The products that can be used on industrial conveyors varies, usually due to the large range of belt materials. While some belts can handle harsher chemicals such as bleach or alcohol, these can be damaging to others.
A mild soap is typically safe for cleaning, but please refer to your Engineering Manual to find information on your belt material and chemical resistance, or contact Dorner so we can assist. Information on belt material can be found under the manual's Belting section and chemical resistance can be found under Technical Data and Calculations
To properly clean your conveyor to avoid the spread of bacteria or germs, you will want to make sure to wipe down all touch points that you or other employees may come in contact with such as the frame, guiding, belt or controls.
If you have any questions on the proper cleaning method for your conveyor, please contact us. We are here to help!