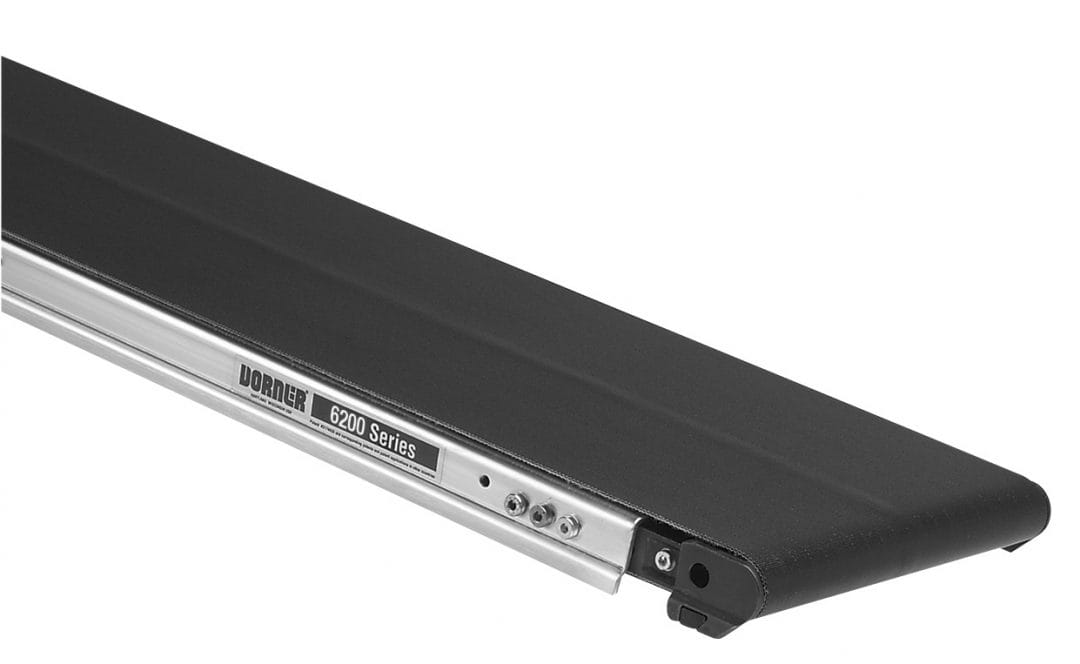 -Problem
Belt problems on the conveyors at Gertrude Hawk Chocolates were turning a sweet job into a bitter experience. The belts weren't staying on track, resulting in fraying along the edges. Workers would take off the belts, trim the frayed edges, and try again. After a few cycles of this, the belts would have to be replaced. It was a costly and time-consuming problem for a company that relies heavily on conveyors for product transfer. Gertrude Hawk Chocolates, Based in Dunmore, Pennsylvania, manufactures high-quality chocolate for retail and wholesale distribution nationwide. They employ 700 people and operate three shifts in a day, five days a week in a 190,000 square foot manufacturing facility. To keep rolling out the chocolates efficiently and profitably, Gertrude Hawk needed new conveyors that wouldn't be brutal on belts. Any new conveyors would also have to fit in the existing footprint.
-Solution
Dorner's 6100 Series Sanitary conveyors, with an FDA approved belt, are built to meet the special needs of the food, medical and electronics industry. Dorner's innovative V-groove frame provides positive belt tracking without any adjustments. A bottom wiper continuously removes debris from the belt. Gearmotors and controls are engineered to endure frequent washdowns, while bearings are sealed and use an FDA approved solid lubricant.
-Benefit
Gertrude Hawk Chocolates started by trying one Dorner 6100 Sanitary Series conveyor. Three years later, they're up to 14 and have added eight more as the firm has grown. "With the Dorner conveyors, we don't have the ongoing problems with tracking and frayed belts," said Matt Zaluski maintenance manager. "We save an estimated 10 hours a week on conveyor maintenance," Zaluski reports that in the three years they've used Dorner conveyors, only one belt needed to be replaced. Another maintenance time-saver is Dorner's retractable ends. Workers simply turn a lever to release the belt tension to get underneath the belts and clean the pans. Zaluski also likes the bottom wiper that scrapes off product residue and helps keep the belts clean. The 6100 Series range of sizes made it possible to find replacement conveyors that fit perfectly in the existing footprint. All and all, Dorner conveyors have proven to be a very "sweet solution".