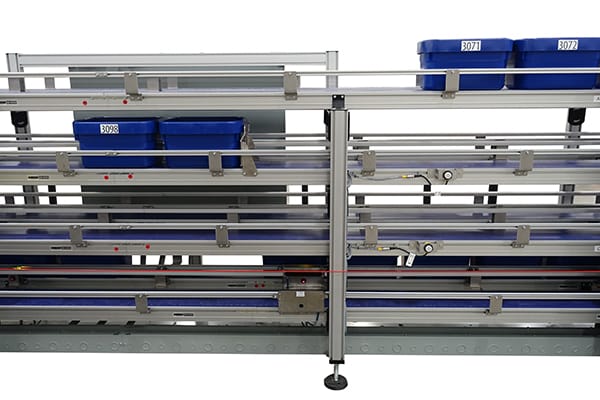 Traditional pharmacies are often largely manual processes that require employees and pharmacists to carry orders around by hand. This can be slow and physically tiring for workers.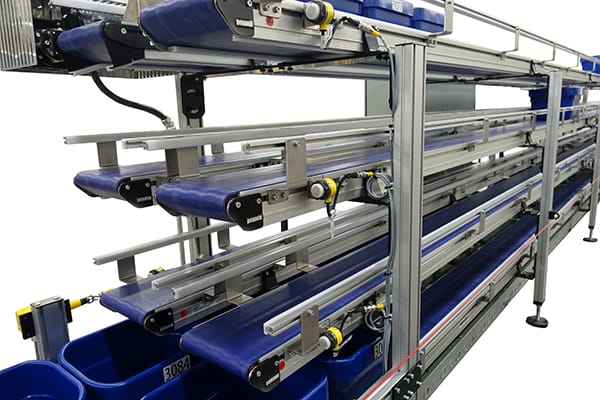 A conveyor tote system will help automate this process and increase efficiencies for pharmacies. It also can provide a more ergonomically friendly environment for workers.
This tote system used Dorner's 2200 Series Modular Belt Conveyors which are low profile and designed to fit into tight spaces, reducing the overall conveyor footprint.
It includes features such as multiple levels for organization and routing to different workstations and pneumatic stops to control the number of totes accumulating. Learn more about Dorner's Custom Conveyor Systems.