Engineered Solutions
Metal Detection & Metal-Free Zone Conveyors

Maximize the performance, quality, and productivity of food inspection with Dorner Metal-Free Zone Conveyor systems.
Safety is a major concern in the food manufacturing process. You want to make sure that all the food on your line is safe and not contaminated with metal or other foreign objects.
Dorner works with leading metal detection companies to provide our customers with sanitary conveyors for transfers in, through and out of metal detectors, metal free zones, rejection systems, lockable reject bins, system controls, and networking interfaces for real time performance information.
We can also incorporate a number of reject mechanisms including pushers, air blasters, diverter arms, and others.
Simplify Product Inspection with Metal Detection Conveyors
Metal-Free Zone can be customized to match any metal detector

Reliable inspection with UHMW and other nonmetal components in the metal detection zone

Simple, low profile frame height easily slides into metal detector opening

Compact frame to belt width maximizes use of detector opening

Fabric or Modular Belt options depending on product type and application

Available on:

2200 Series

3200 Series

AquaGard

AquaPruf 
Metal-Free Zone Specifications
Engineered plastic metal free mid-section to install metal detector

Size of the zone is determined by the metal detection unit being integrated

Metal detector is to be specified and acquired separately

Reference the conveyor specification sheet for additional details and specifications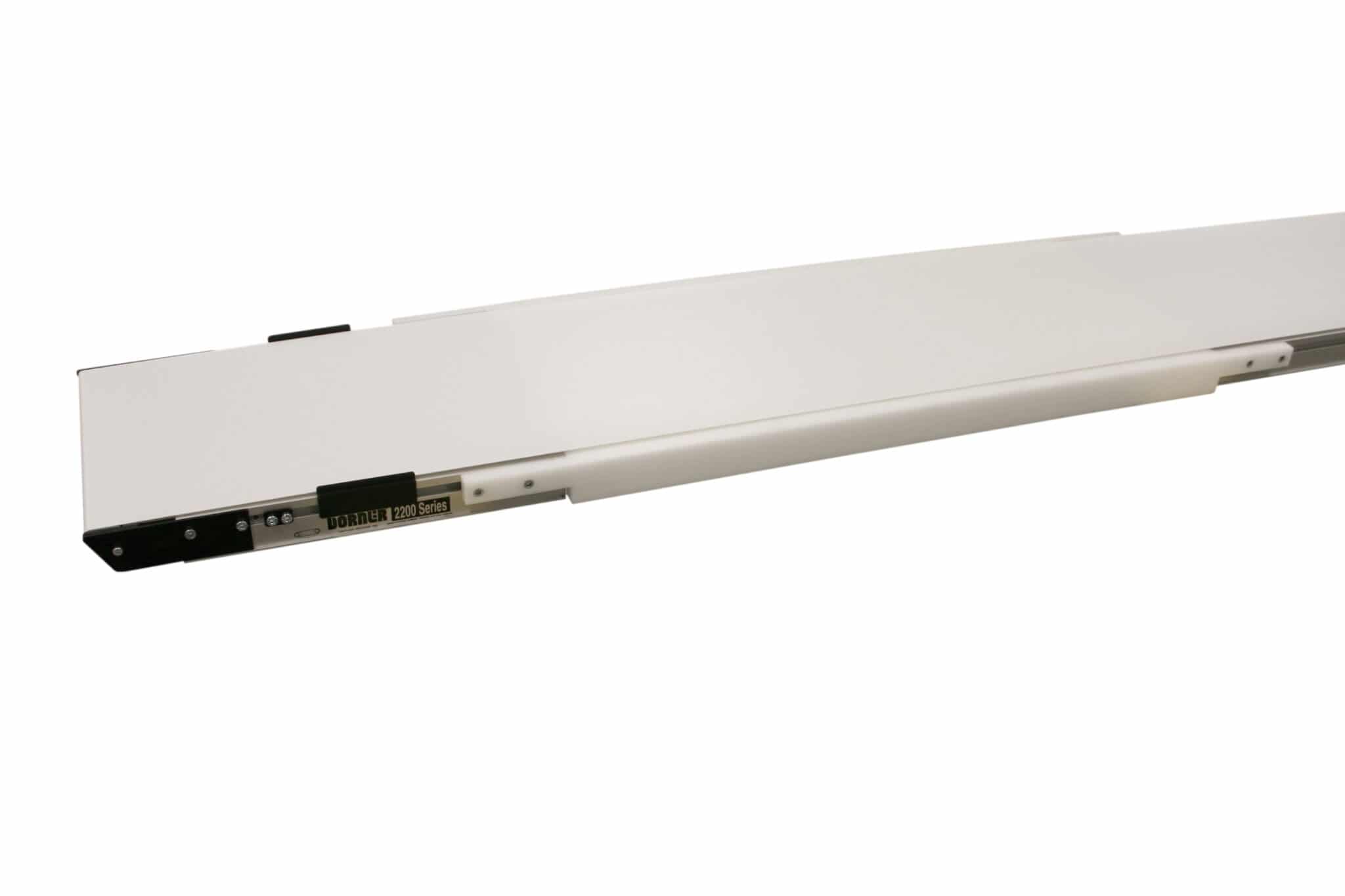 Features & Specifications for 2200 Series
Widths: 44 mm to 610 mm

Aluminum extruded frame with T-Slot construction

48 mm frame height

Sealed ball bearings

V-Guided and Non V-Guided belt compatible

Rack and pinion belt tensioning
• Standard support stands and guiding options
• Available with series standard mounting packages and gearmotors
• Multiple belt options available