Straight Flat
Your browser does not support the video tag.
Contact Us
Conveyor specialists are ready to help you find the right solution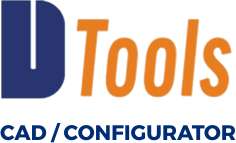 CONFIGURE A CONVEYOR
---
Benefits of 3200 Series Straight Modular Flat Belt Conveyors:
General Specifications:
Loads up to 1000 lbs (455 kg)
Belt speeds up to 250 ft/min (76 m/min)
Belt widths: 6″ (152 mm) to 48″ (1219 mm)
Conveyor lengths: 36″ (914 mm) to 999″ (25,375 mm)
UHMW wear strip belt support
One revolution of the drive pulley moves the belt approximately 12″
Rigid, 5.6″ (142 mm) high, anodized aluminum frame
Available in friction top belts up to 24″ (610 mm) wide
Optional: two (2) SmartSlot® mounting locations for ¼-20 or M6-1.0 fasteners
Completely contained belt eliminates catenary sag and reduces pinch points
Manuals & Literature
Looking for Service Manuals? Search for Service Manuals by part number or product type HERE.