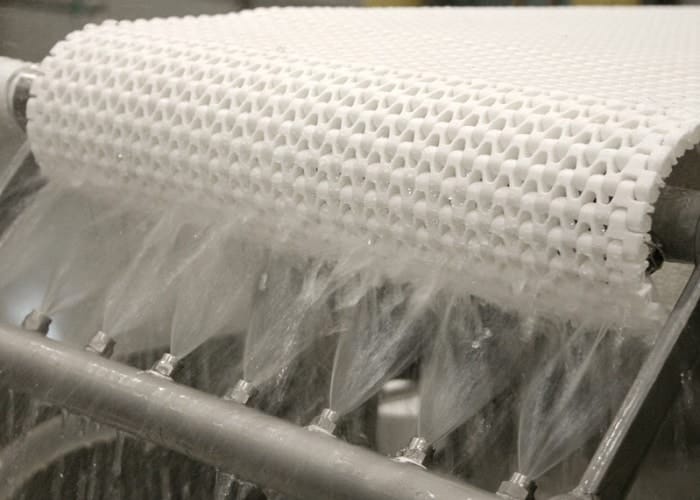 If you're in an industry that requires high levels of sanitation, such as dairy, processed foods, beverages or pharmaceuticals, you know that you cannot cut corners on your hygienic practices.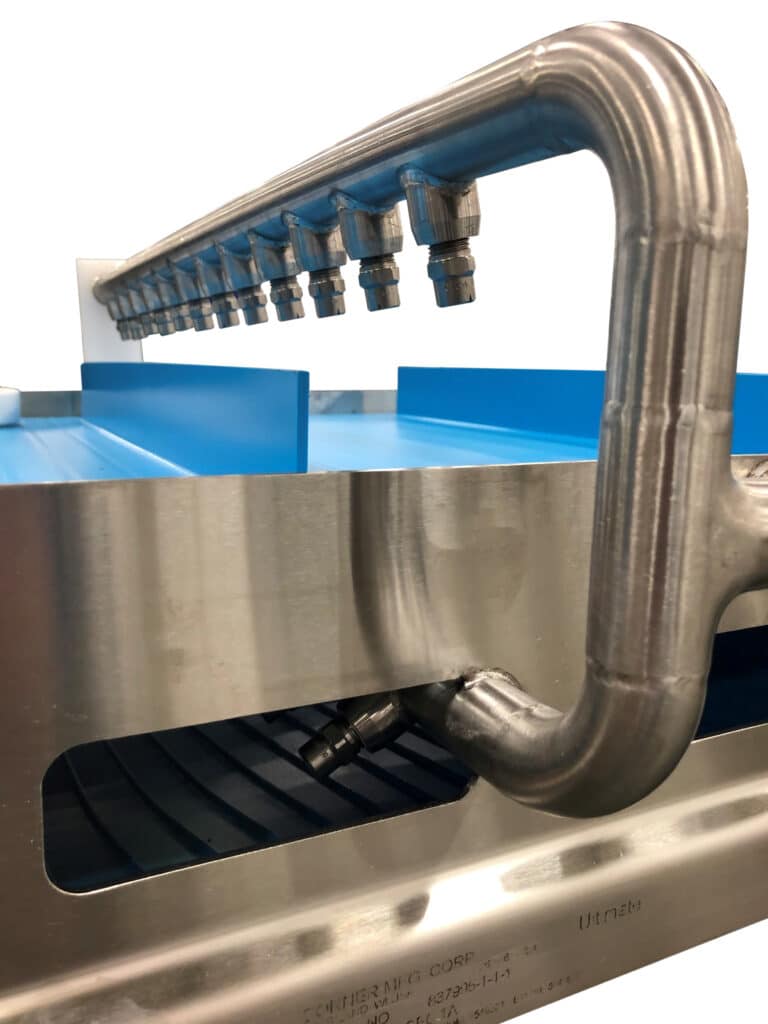 But that doesn't mean that you need to experience long periods of downtime to get your equipment clean. Maintaining sanitation can be time-consuming, particularly in hard-to-reach areas such as under or inside your conveyor belt
Dorner's clean-in-place (CIP) systems on our AquaPruf Conveyors allow you to sanitize your conveyor without need to manually disassemble the conveyor.
The CIP conveyors feature an automated washing system that not only reduces the time and labor required to keep your conveyors clean, but they help you save water and energy as well.
Spray nozzles can be mounted on the interior and exterior of the conveyor, which allows cleaning both the top and bottom surfaces of the belt simultaneously without additional labor. For modular plastic chain belts, the CIP nozzles will force water and debris through the open hinges.
The CIP unit is constructed of fully welded stainless steel tubing to prevent potentially harmful bacteria, and other biological hazards, and minimize horizontal surfaces where water can accumulate.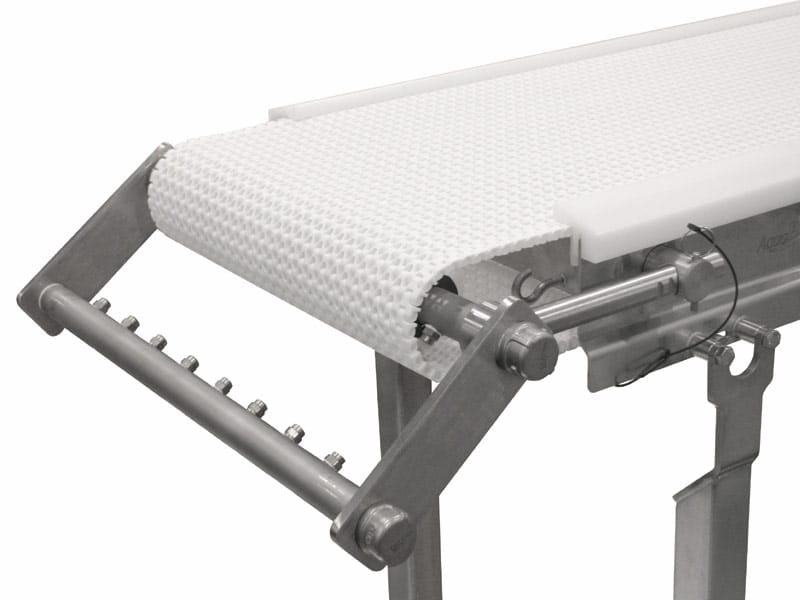 Other Benefits of Dorner's Sanitary Conveyors
Dorner's Ultimate line of conveyors are designed to meet 3-A Sanitary Standards and USDA Dairy regulations.

By eliminating horizontal surfaces, blind spots and harbor points, food and water won't accumulate, preventing the growth of bacteria.

Easy access to all areas of the conveyor for cleaning allows you to keep lines running and the conveyor at the highest level of sanitation.

Eliminating the chances of bacteria and contamination creates a safer conveyor and prevents the spread of illness to your customers.
Dorner's AquaPruf conveyor design also includes belt lifters, frame cut-outs and tip-up tails to allow access to the inside of the conveyor for cleaning.