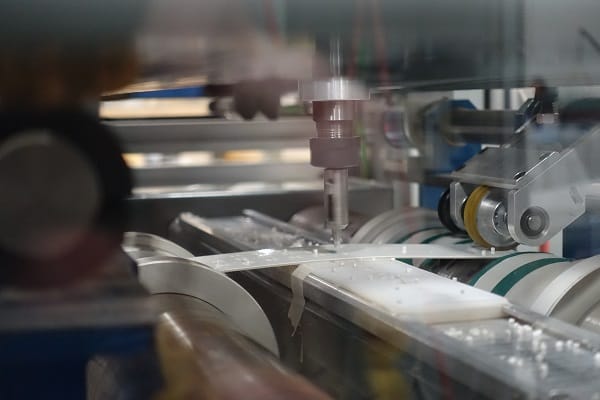 When your products or components are small, lightweight and moving at a steady speed, you need a transfer solution that will keep things on track, literally. Vacuum conveyors use suction to hold items of all sizes in place as they move along, up and down the belt.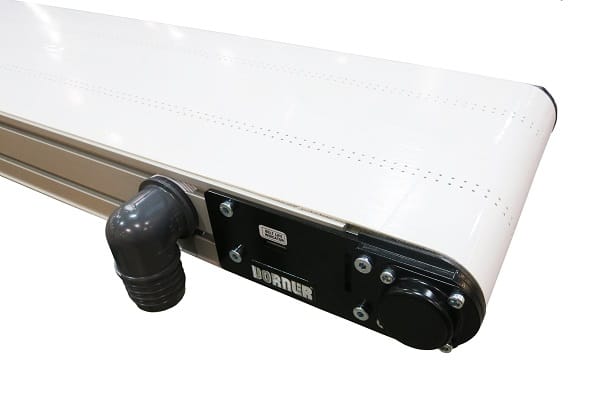 Vacuum belt conveyors are ideal when you're working with small, flat parts and other lightweight, thin materials that you need to keep in place on the belt. Like all Dorner conveyor solutions, our vacuum belt conveyors come in a variety of configurations, enabling you to optimize your physical space while keeping your production and budget needs in mind.
And Dorner's ability to produce vacuum belts in-house means we are able to keep lead times to a minimum, getting your system up and running as fast as possible.
How does a vacuum conveyor work?
Vacuum conveyors work by creating suction that keeps items flat on the belt surface. For example, a vacuum conveyor belt could prevent sheets of paper, plastic parts, cardboard, leaflets, small pouches, or empty plastic packaging from flying away as they move down the line.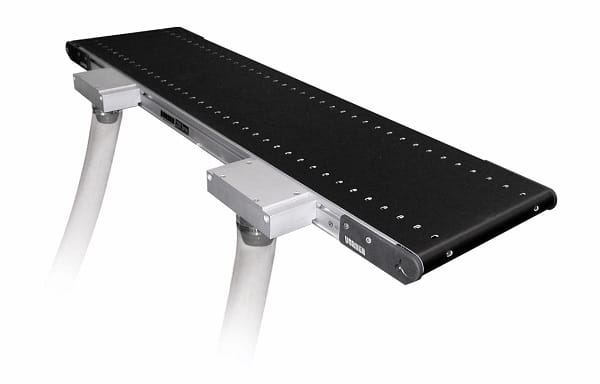 This suction power is created by an internal vacuum pump that pulls air flows through perforations within the belt, creating a seal.
Each vacuum conveyor is custom designed based on the customer's application and product. Dorner's engineers work with our customers to figure out the proper belt and hole spacing, pattern and size.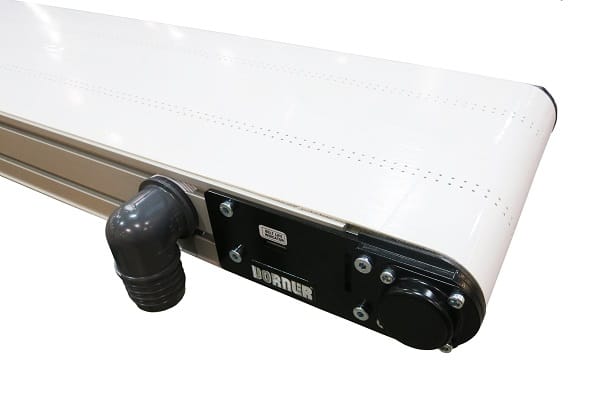 Vacuum conveyors use a custom bed plate with a vacuum chamber to focus the suction on the proper place. Ports are custom-drilled into the conveyor frame for the vacuum. The number of ports drilled depends on our customers' needs.
What's the Dorner Difference?
Sometimes an out-of-the-box solution isn't enough for your unique products, applications, or business goals. Dorner's Engineered Solutions Group can modify a standard solution to meet your needs, or can collaborate with you to build a completely custom system.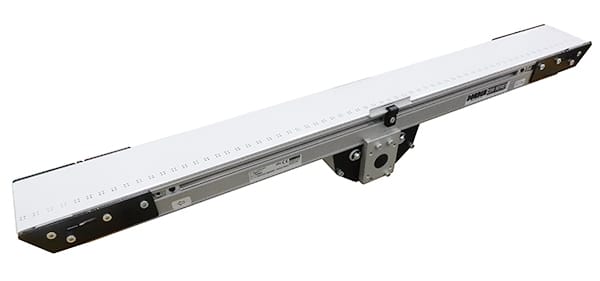 We work with you from concept to completion, including a full needs analysis, CAD modeling, mechanical design and other aspects of the custom vacuum conveyor design process.
Dorner's vacuum conveyor design experts find solutions to meet each customer's exact part-moving needs. We combine our vacuum belt conveyors with expert control technology to ensure precision part location, whether it's fluting paper, empty plastic bottles or injection-molded parts. Our custom vacuum conveyors are also built to fit into a variety of spaces, and they can be integrated with a wide range of accessories.
Dorner's in-house belting department
All vacuum belts are made at Dorner facilities to ensure optimum part-holding ability and perforation pattern quality. Our qualified team oversees all quality assurance, and this means more-reliable vacuum conveyors and systems for the customer.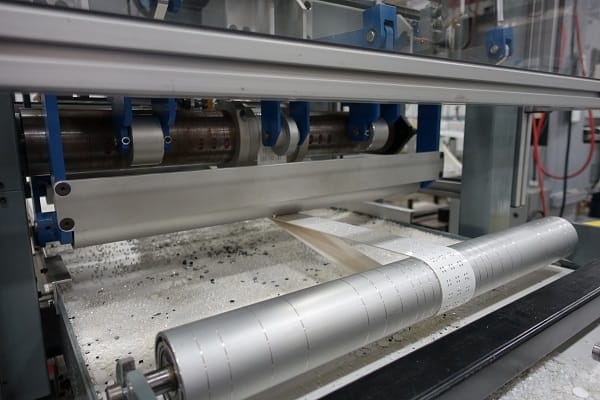 Our 140,000-square-foot facility uses lean production techniques, which allows us to design, build and deliver custom vacuum conveyors and other engineered solutions with reduced lead time. Many of our solutions can be delivered within five days.
Every vacuum belt is custom-made and are run through a drill punch machine, where the holes are created. The machine is programmed with the specific length, hole size, hole spacing, etc. This ensures everything is created to the exact specifications needed for our customer's unique application. The drill punch machine has a wide range of sizes that it can create, so almost all vacuum belts are able to be created in-house.
Learn more about Dorner's Vacuum Belt Conveyors