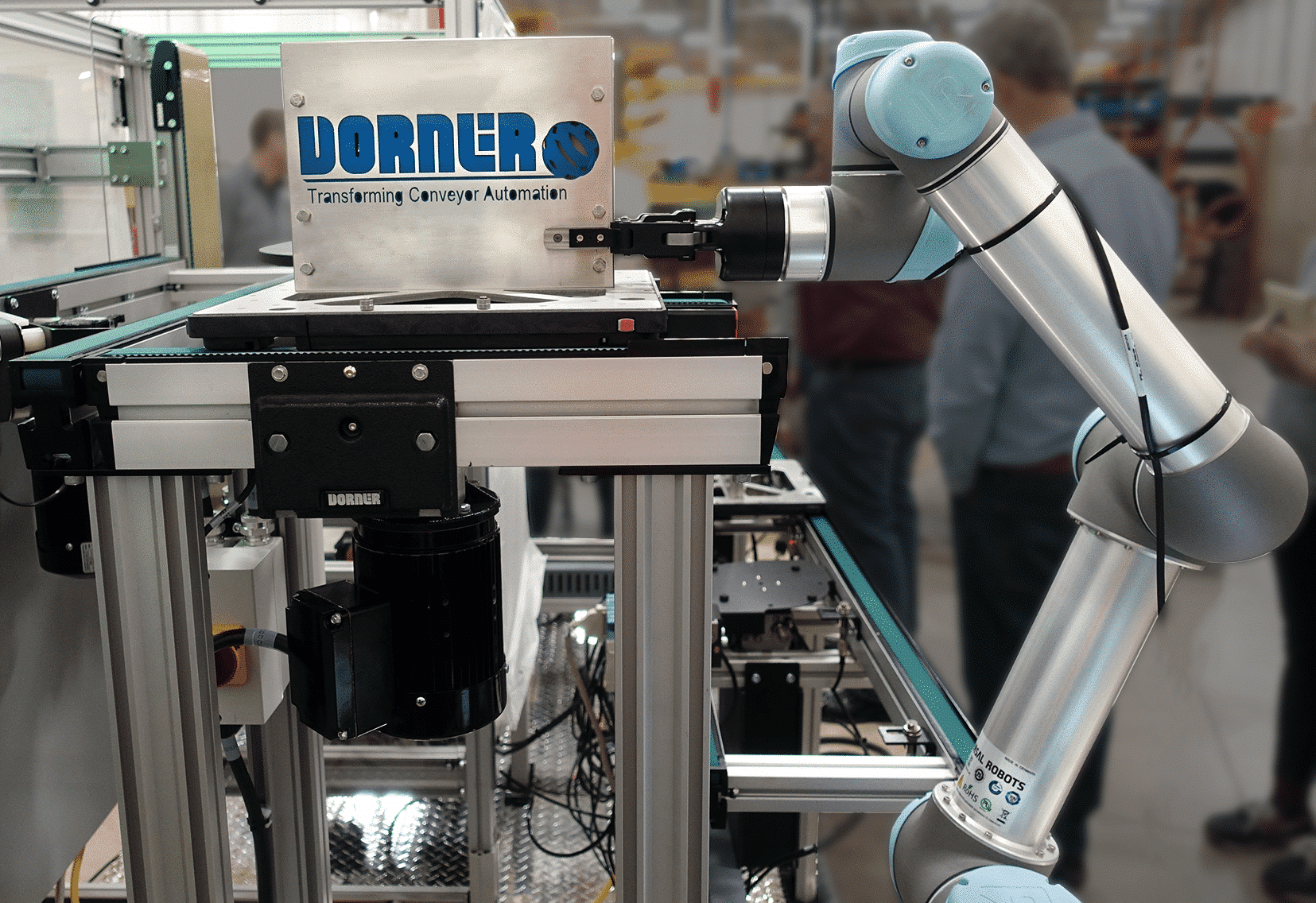 This article originally appeared in the May 2021 version of Design World.
The integration between conveyors and robotics has brought a much higher level of automation to a variety of packaging applications in recent years. The two components work hand-in-hand to deliver a streamlined, efficient operation with more accuracy and a strong return-on-investment.
In 2021 and beyond, this joint effort is only going to get stronger within industries like packaging as conveyors become more advanced in their integration capabilities with robotics. Take a look in any modern-day processing or packaging facility, and you'll see automation is the prime driver behind the way products are being produced.
Just as technology is playing a larger role in the expansion of conveyor capabilities, the same can be said for robotics. New to the scene are smaller, agile collaborative robots, or cobots, designed to safely share a workspace with people. This opens up new applications within packaging, assembly, and other industries that previously didn't involve any robotic interaction.
"Where we're seeing a greater increase in collaborative robots is in smaller operations, meaning less than 1,000 employees where the automation work is being done in-house. That's where we're seeing the most growth," said Dan Toynton, Product Specialist at BRAAS Company, a distributor/reseller of products and related services for industrial automation and control. BRAAS works closely with several automation manufacturers, such as Universal Robots, in designing custom solutions that seamlessly integrate conveyors and robotics for the packaging industry.
He said good examples of robotics being deployed in smaller operations are in end-of-line applications where palletizing is required for lighter parts. Robots can remove employees from the monotonous, repetitive action of loading and unloading pallets all day long, which in the long run saves an organization money in time and labor, while reducing risk of injury.
"There is clearly a field acceptance we're seeing with collaborative robots that they're proving themselves to be reliable and more universally accepted," Toynton said. "They're safer to work around, and cobots are quite easy to setup and work with."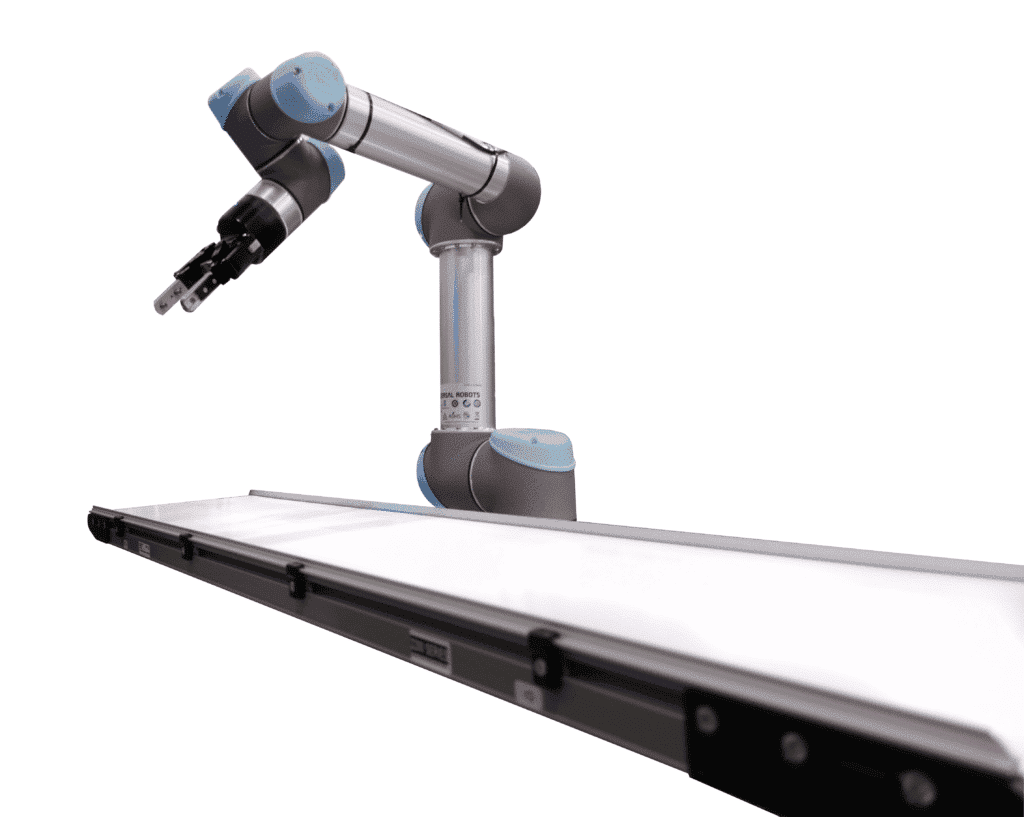 The Conveyor/Cobot Relationship
Robotic manufacturers have gone to great lengths to remove the guess work and fear of the unknown often associated with programing these systems. They are also making the integration with conveyor systems a much easier endeavor. This, in part, is driving many traditional conveyor applications to consider adding robotics.
"We're seeing more and more integration of cobots with our conveyors," said Scott Grahl, Engineering Manager, New Product Development, Dorner.
The process to streamline the conveyor/cobot merger begins with robotic manufacturers, some of whom have created their own software to make installation and programming fast and easy. Universal Robots offers a software package that allows OEM's, such as Dorner, to piggyback off their system.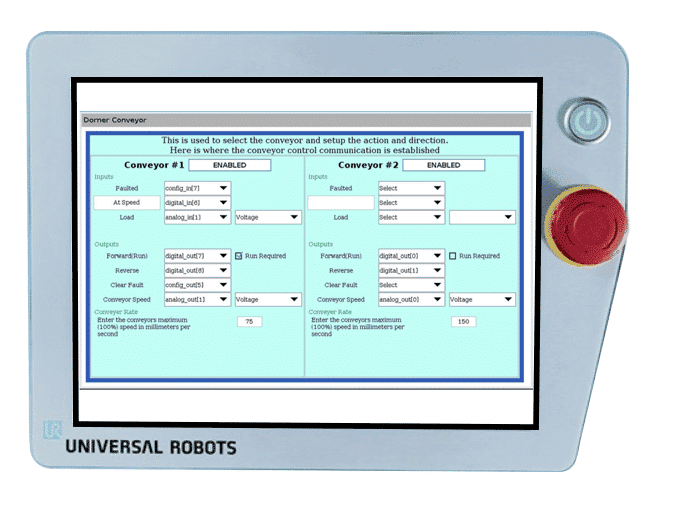 For example, Dorner's 2200 Series conveyor and related accessories, can be controlled with Universal Robot's software plug-in to aide in setup, configuration and control. Once the program is installed, users can add conveyors to the cobot control program and set the inputs and outputs needed for starting, stopping, speed reference and monitor status information. This integration acts as a handshake between the conveyor and cobot, where an operator can run multiple conveyors off the controller at one time; as well as observe overall line performance.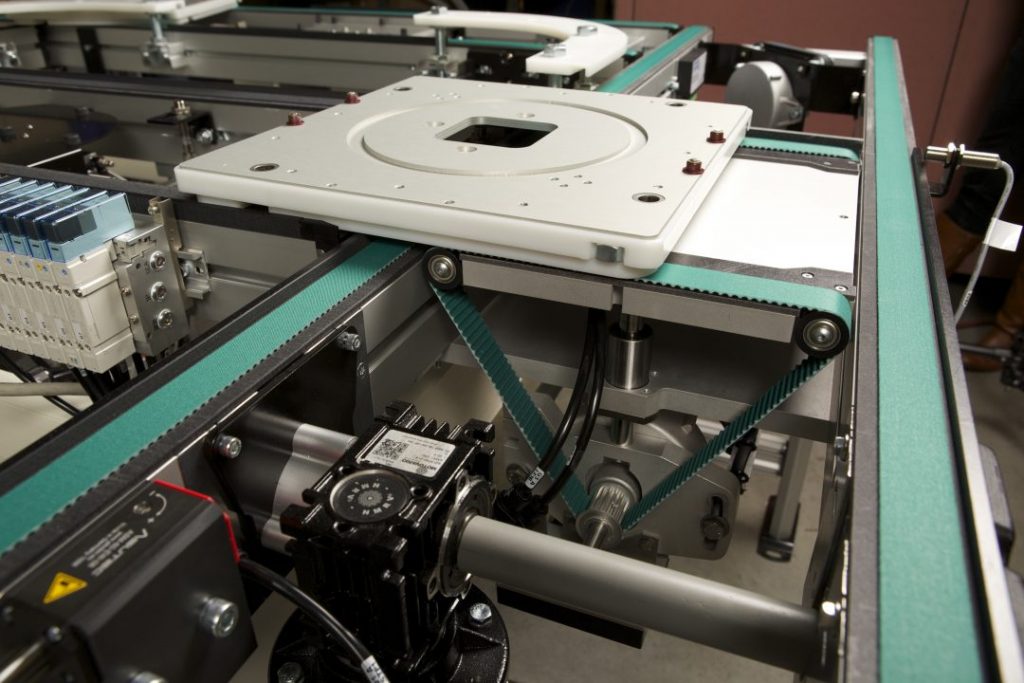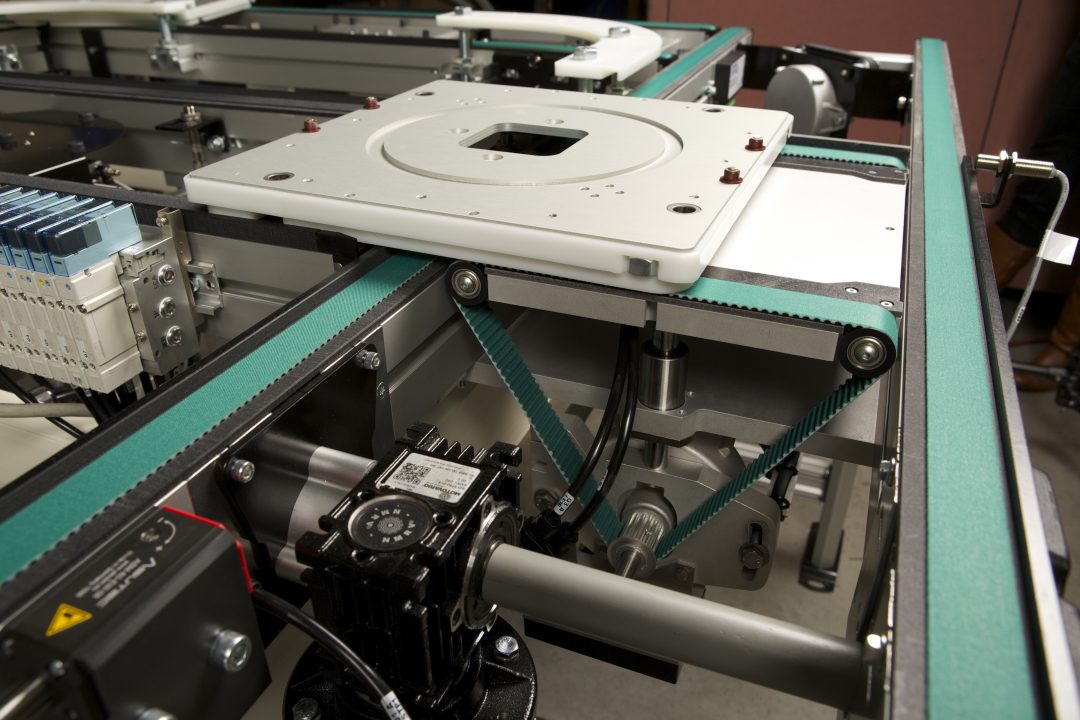 Precision Conveyor Technology
Just as technology in robotics continues to evolve, conveyors are keeping pace as well. Robotic applications often require product to be in an exact location, in the exact position, and at the exact time on the conveyor. But to do that successfully requires a conveyor system that's efficient, reliable and engineered to work in conjunction with robotics. Not every conveyor can do that.
Servo-driven precision-move conveyors deliver accurate alignment of time and distance that provide indexing repeatability of +/- .040", all at a rate of 100 indexes per minute. Additionally, pallet system conveyors have become a popular choice for many automation-focused applications that require exact movements and positioning of parts, as they can be setup or programmed to start and stop at specific intervals to sync up with robotic interaction or other processes. These types of conveyors dominate in automotive component manufacturing, as well as other industries including packaging, medical devices, electrical and electronics, and product testing/inspection that call for automated and manual assembly or handling of products.
Pallet system conveyors are available in multiple styles such as dual belt configurations powered by common drives, and flexible plastic chain belt designs. These conveyors come with lifting modules and can be used to interface with robots, change product orientation, or rotate product 90° or 180°.
Some application designs dictate product to be moved in and around equipment and machinery. To accommodate this need, conveyors need to be flexible and make tight turns – which is ideal for flexible chain conveyors. Strong uses for flexible chain conveyors are processing and packaging, industrial, medical, life sciences and health and beauty industries.
Many conveyors engineered for robotic integration within automation-type applications, but the key is to select the right one for your needs. Conveyors today are built to user specifications to improve efficiency and output of the production line.
A Successful Integration
Conveyors have become integral components in all phases of the automation, assembly and industrial markets. But when they are synced up with robotics, their role takes on even greater importance. Merging the two components successfully takes forethought and expertise from a reputable conveyor OEM to provide the best return on investment. Here are things to consider when adding robotics to your conveyor system:
Ensure the environment around the conveyors and robotics is dry, clean and free from dust. Contaminants, even small foreign particles, can hinder performance.
Ensure an adequate source of power for both components, as well as room for mounting controls for conveyors and robotics.
Robotics have long reach and will be swinging between the conveyor and related equipment. Ensure there is enough space for it to perform its operation without placing staff or other machinery in danger.
Speaking of reach, how far do you need your cobot to reach to perform its function? Cobots come in various sizes, from small tabletop models that reach about 20 in. to larger units that reach more than 50 in.
The base of a robotic system needs to be securely mounted to a level concrete floor. The base of even a smaller cobot can still be several square feet in dimension; be sure you have enough room to accommodate the size.
The best path forward is to work with conveyor and robotic suppliers to design a work cell that best integrates conveyors and robotics. These suppliers will be looking at not only your goals and objectives for the cell, but factors such as how product is arriving to the cell; height, weight and shape of the products being moved; available space or employee interaction.